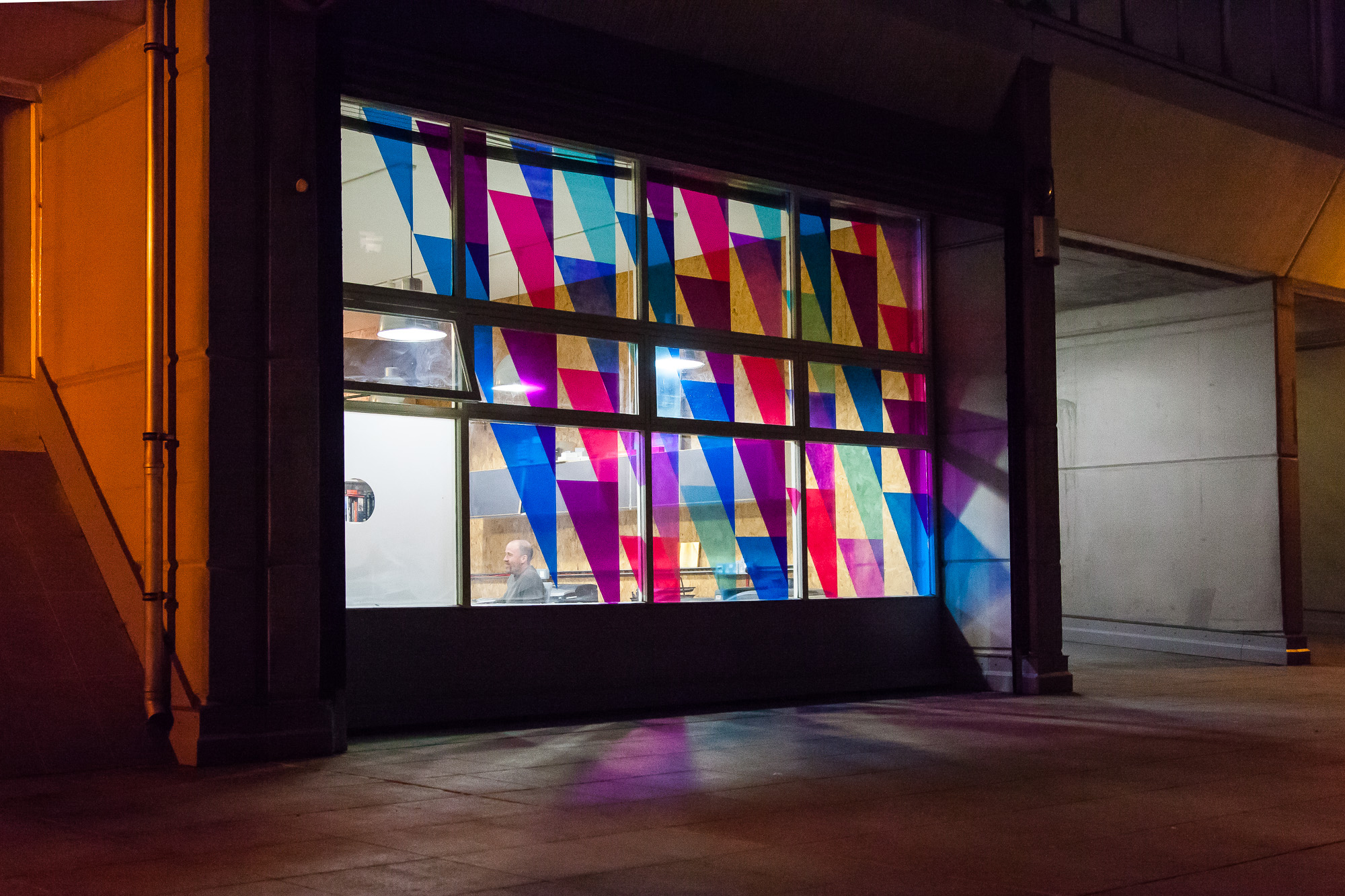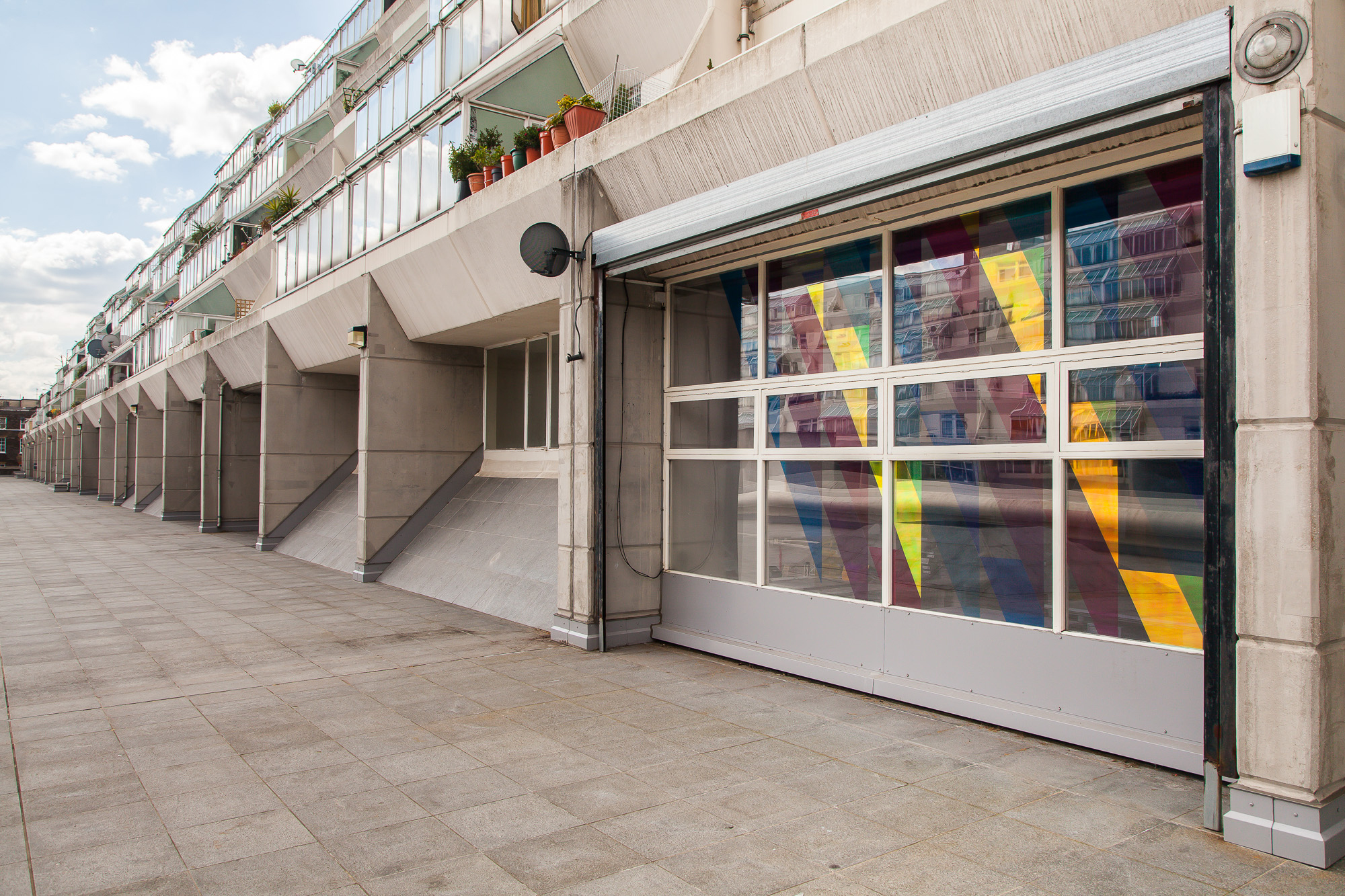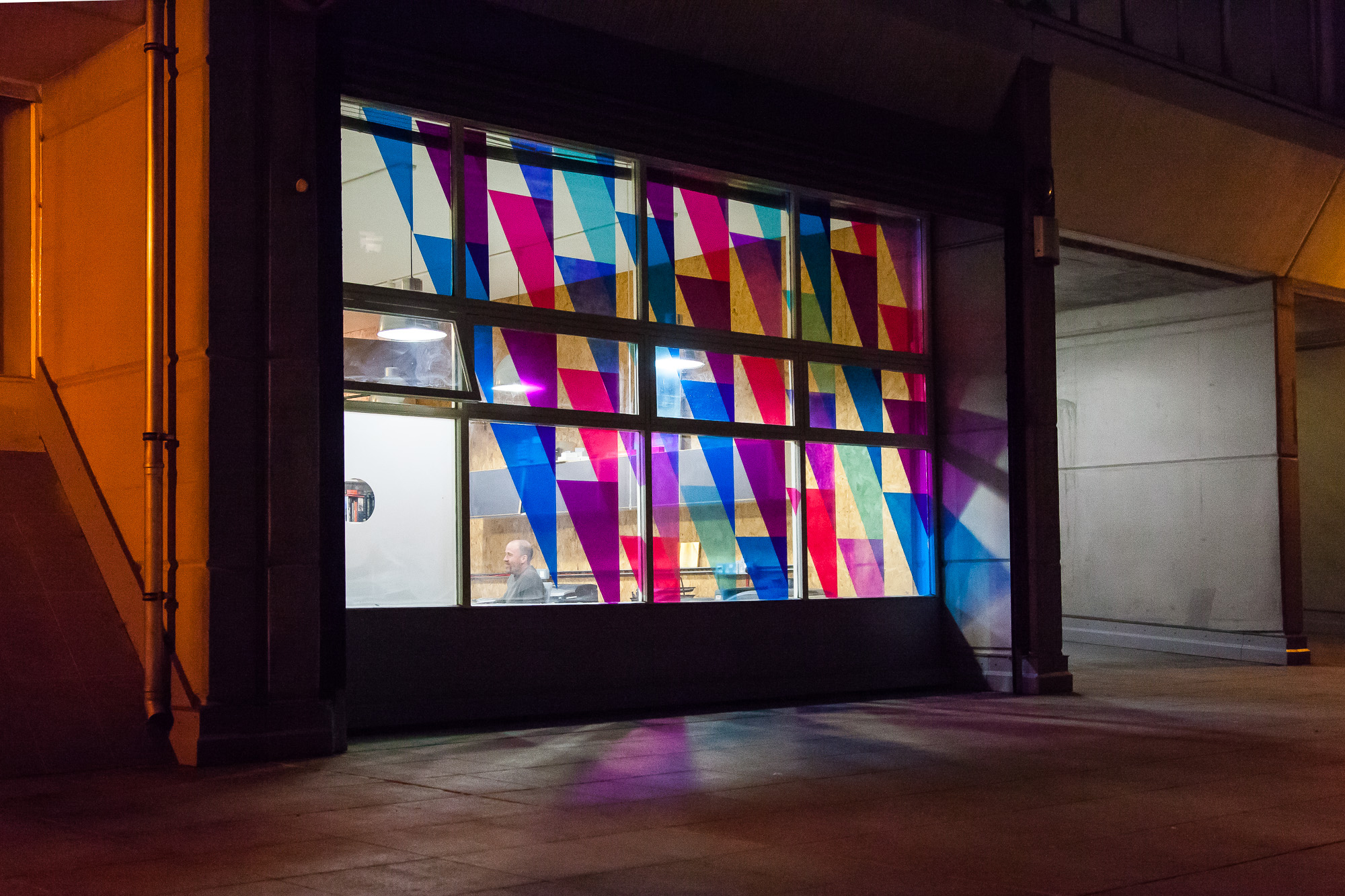 Photography by Dean Brannagan
Vanishing Points
, 2021
Site-specific vinyl window installation
Dimensions vary
Created for 'Being in Architecture' artist residency at Passengers, London.
During her residency Fiona Grady developed a research project 'Vanishing Points'. The title is a nod to the compositional technique commonly used to create perspective drawings that allows lines to converge at an endpoint. She looked to blur the reality of the physical space, exploring its ability to channel light and colour, stripping back to the fundamental structure of the building's core design.
This artwork is composed from transparent coloured vinyl and dichroic vinyl which changes colour dependant on the direction it's viewed from. The composition takes it's inspiration from the stepped architecture of the Brunswick Centre's iconic stepped architecture where Passengers is situated.
Click
here
for more information about Passengers.
All content © Fiona Grady 2023