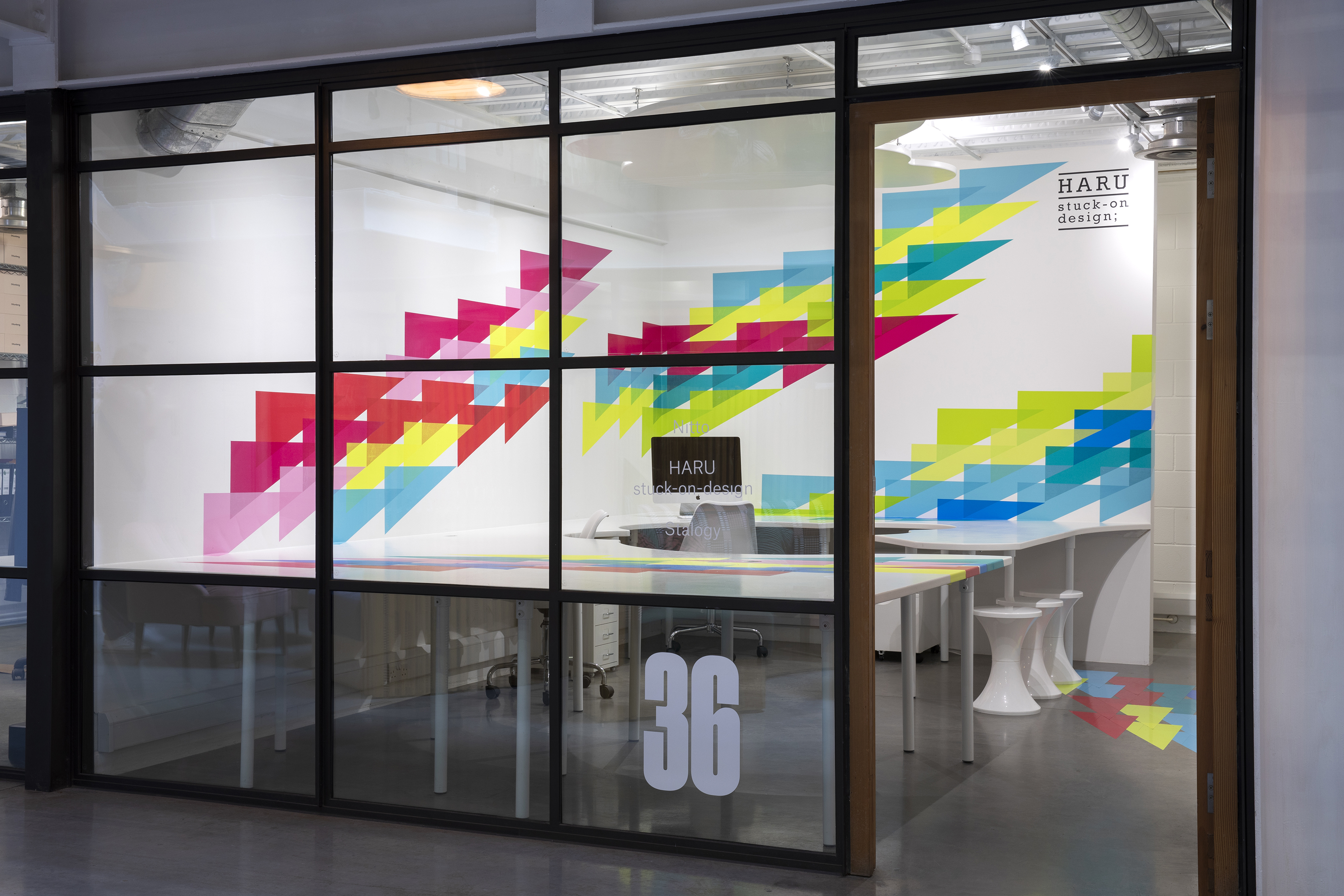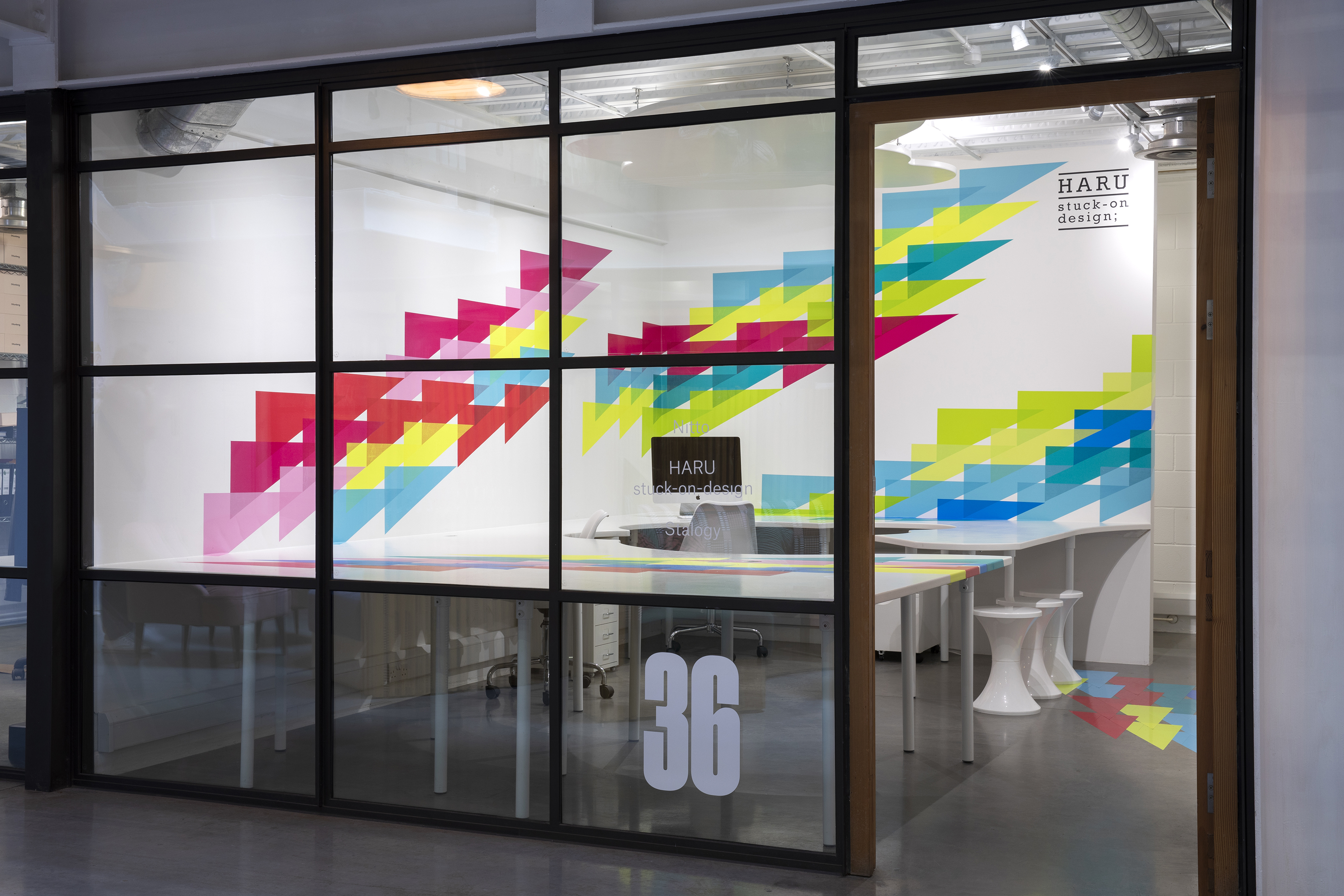 Twister, 2018
Site-specific installation using Haru washi tape and Haru PET tape
Dimensions vary

This large-scale installation has been created for the Nishura East Showroom, near Westbourne Grove.

The new work, 'Twister', created entirely in tape, using Haru stuck-on design, uses the walls, floor and horizontal surface areas of the gallery space, to surround the on-looker in a powerful and developing vortex. This is art that swirls around you, placing you, the viewer, at the centre of its focus, hinting that you – in fact – might also be its subject.

Writing about 'Twister' the artist says, 'The artwork is intended to pull you into the design. It plays with the unique office environment allowing the viewer to step into the centre as it twists around the surfaces of the room. Although it equally makes a strong visual impact from a distance. The diagonal clusters of triangles are meticulously measured to form a tight wave of colour.'

Fiona Grady is one of a select group of artists starting to work with Haru stuck-on design tape at Haru Art. It's part of a new venture that's just starting out, and already encouraging people to commission works of art.


All content © Fiona Grady 2023