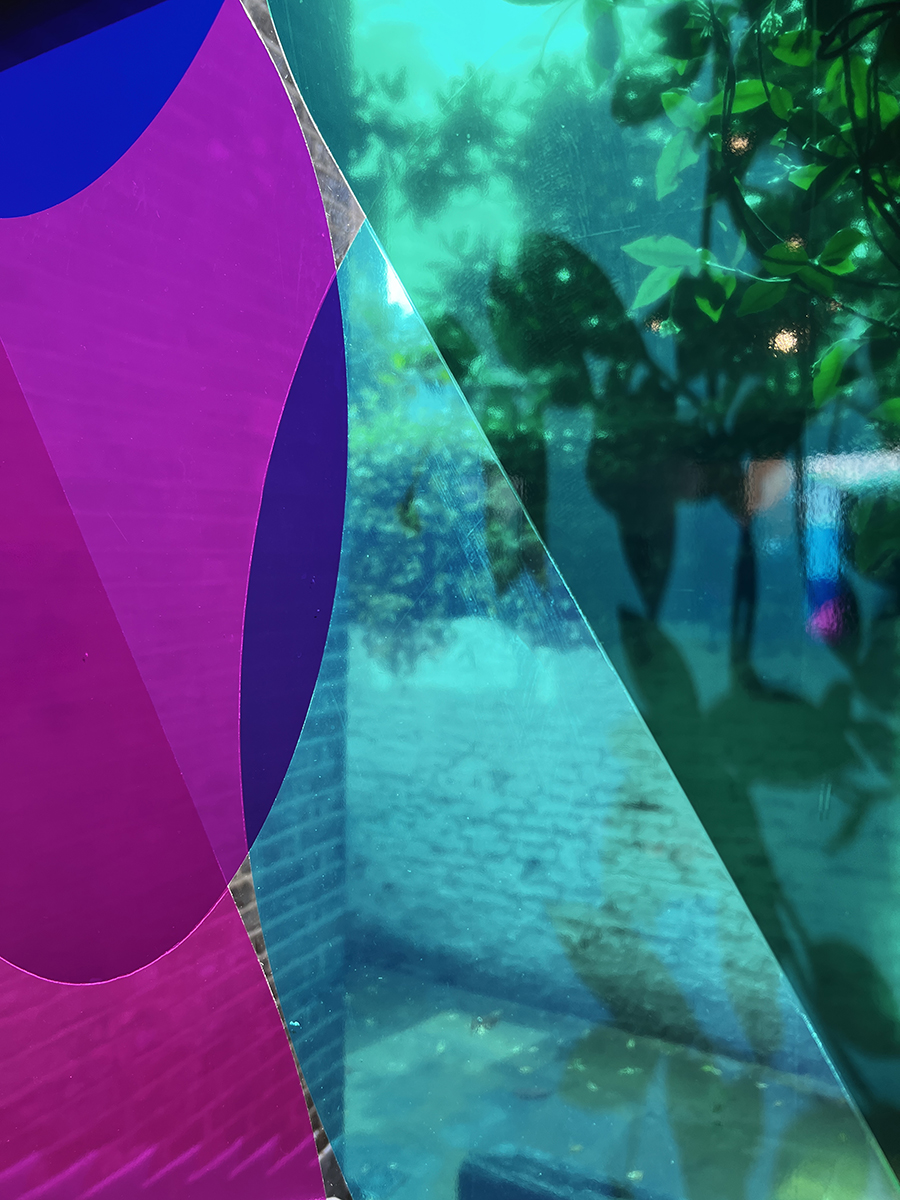 Photography by the Artist
Teardrops (Rising / Falling), 2022
Site-specific vinyl window installation
Overall dimensions 2.2 x 1m

Teardrops (Interlocking), 2022
Site-specific vinyl window installation
Overall dimensions 3.3 x 2.6m

Created for 'Capturing Light' solo exhibition at The Foundry Gallery, London.


'Capturing Light' explores our relationship with natural light and connects The Foundry Gallery to the surrounding environment of Old Church Street; one of the oldest streets in London's Chelsea. The project was developed from Grady's research into the window as an architectural device that not only filters light but also act as a framework that connects the outside world with the inside. Freed from the burden of representation, Grady's artworks have been created through problem solving and reductionist techniques of her own invention. Her designs relate to the architecture in and around the site of her artworks, highlighting the character and architectural details of The Foundry Gallery.

The exhibition included two site-responsive window installations. The first Teardrops (Interlocking) on the gallery's large front window and the second Teardrops (Rising / Falling) on a large sash window at the rear. Both artworks include a 'teardrop' shape that navigates the proportions of the window frame and is placed in different orientations to create new interlocking forms. The installations are activated by the light pouring into the gallery casting evolving-coloured shadows. The body of work emphasises the blueprint of Fiona's art practice: interchangeable shapes, contrasting colour palettes, and the use of layers of transparency to create a harmony of lightness, ambiance and colour.

All content © Fiona Grady 2023