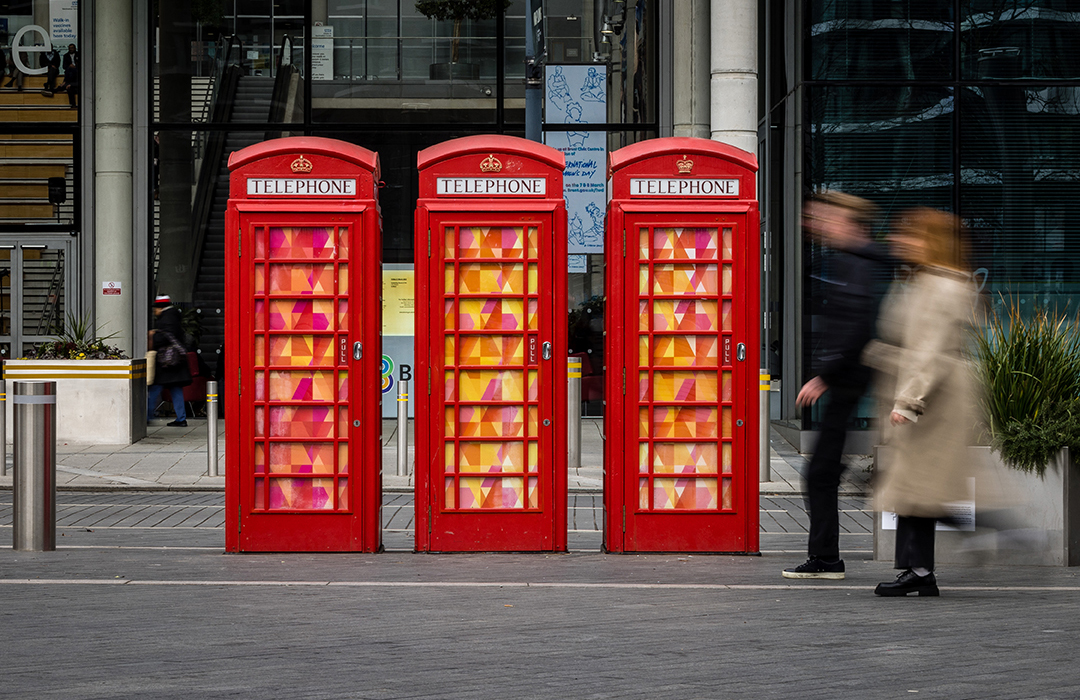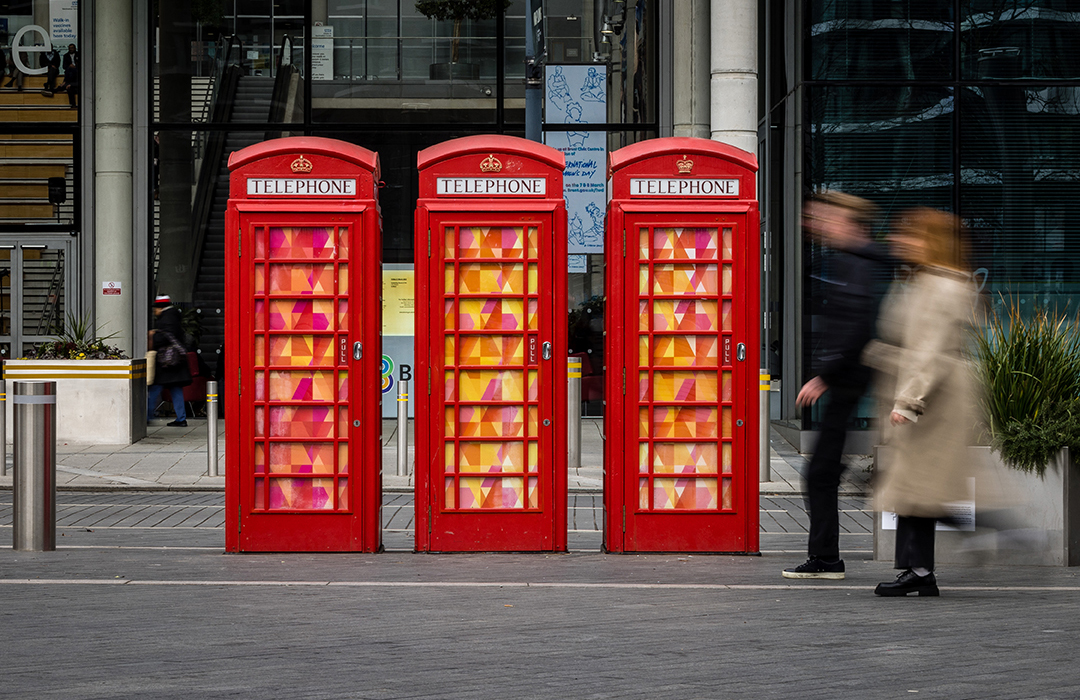 Photography by Chris Winter | Wembley Park
Sun-Kissed
, 2023
Site-specific digitally printed vinyl installation in three telephone boxes
Dimensions vary
Created for
Equilibrium
Spring Art Trail at Wembley Park, commissioned by Acrylicize and Wembley Park.
For the phone-boxes-turned-gallery on Arena Square, Fiona Grady has used rhythmic patterns of interchanging shapes and colours to transform the environment, with interlocking triangles sitting in equilibrium to one another, creating a tension with the gridlines of the phone booths.
Her glowing shapes are composed from a harmonious palette of warm tones: lemon yellow, tropical orange, rose red and hot pink.
Sun-Kissed
highlights our associations that allow this wave of shapes and colour to capture a slice of summer sunshine. For the artist, these colours connote a feeling of warmth, happiness and anticipation for adventures ahead.
Wembley Park's free art trail consists of 22 pieces across a number of mediums, including paints, digital mixed media and upcycled materials.
Launched on International Women's Day 2023,
Equilibrium
features a new major series of free outdoor public artworks by an all-female line up of international artists, curated by London-based multidisciplinary studio, Acrylicize.
Equilibrium
explores the female artists' own ideas on balance, unity, harmony, and equality, whilst celebrating the coming together of multiple disciplines, backgrounds and influences.
Equilibrium
includes new commissions by Fiona Grady, Lucy Hardcastle, Emma Wild and photographers Tayo Adekunle, Chi Chi Mate Langlah, Yasmin Jama and Fares Micue.
Click here
for a map of the Art Trail and visitor information
All content © Fiona Grady 2023