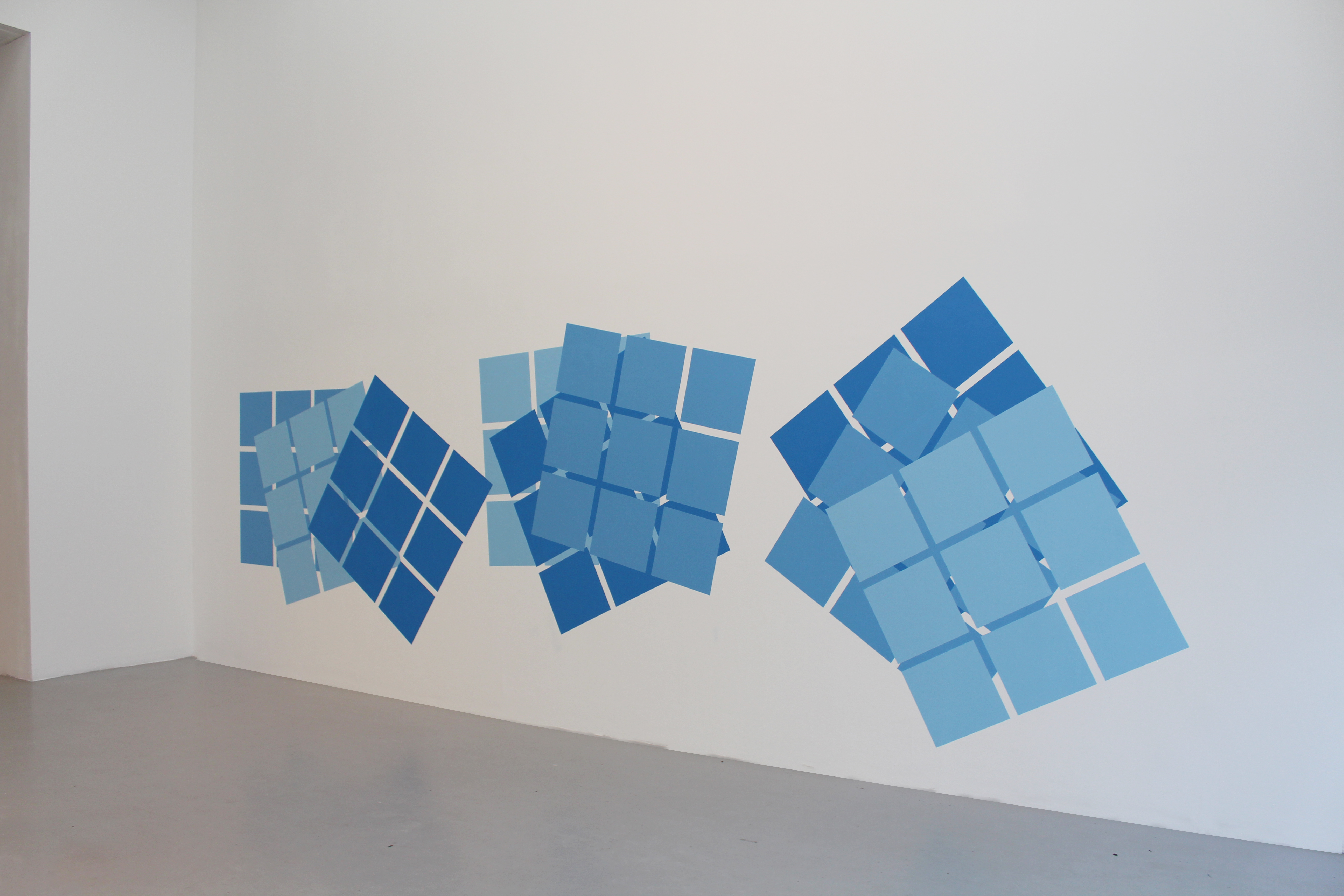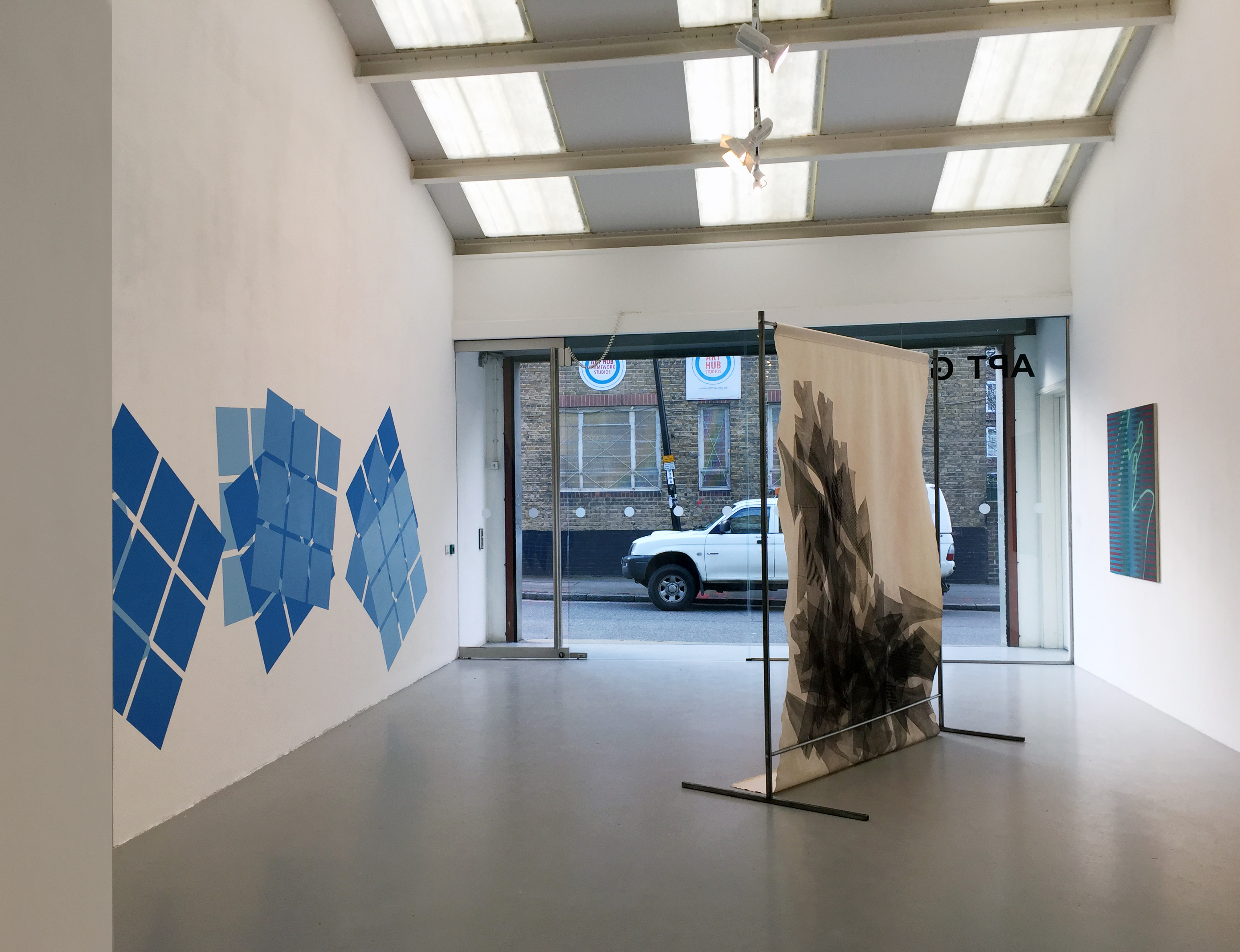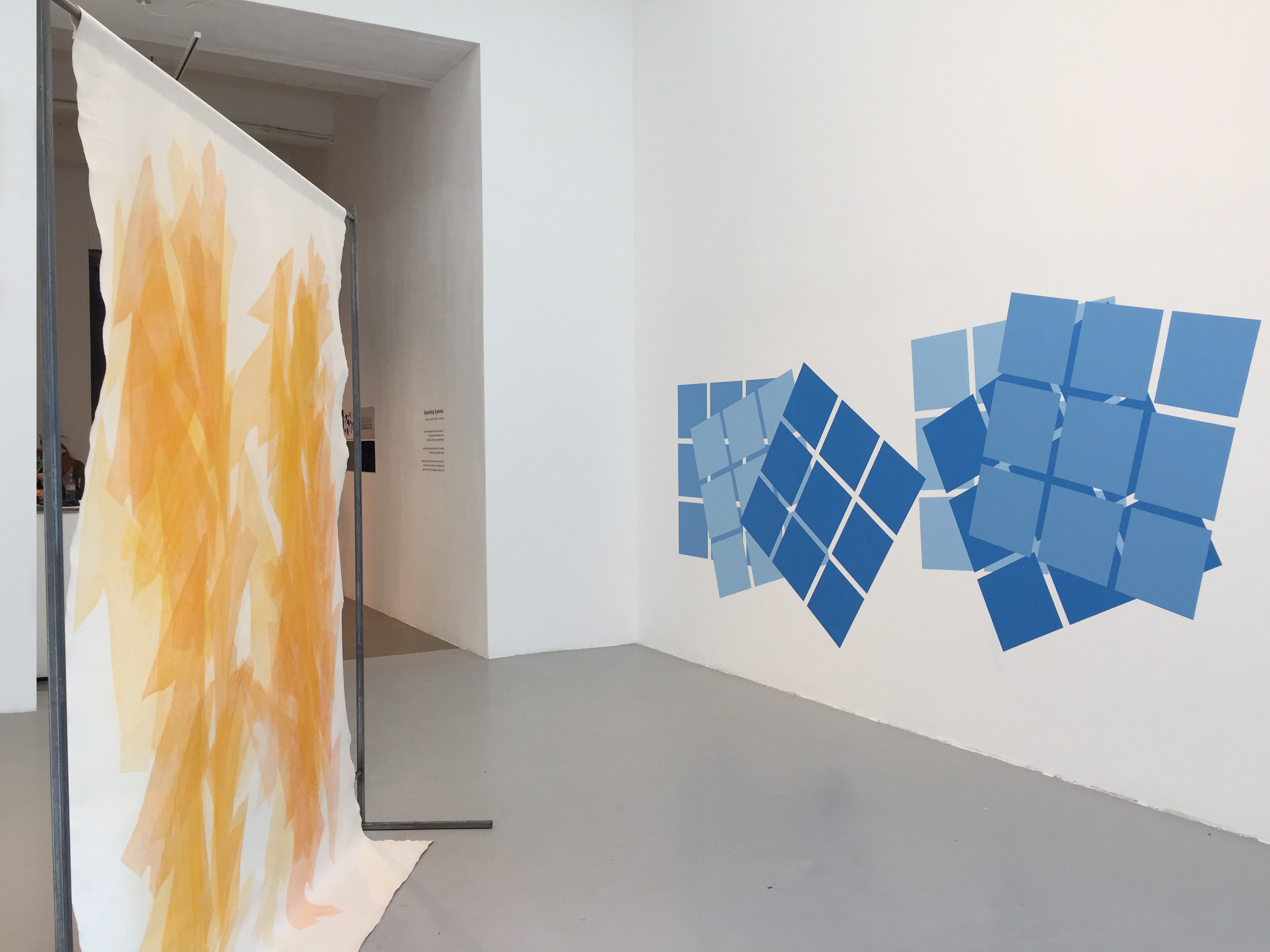 Sliding Squares, 2018
Site-specific emulsion wall drawing
Dimensions vary

Created for 'Expanding Systems' a group exhibition at APT Gallery, London curated by Brigitte Parusel and Saturation Point.


'Expanding Systems' explores current and historic developments in generative art made by analogue and digital artists. The exhibition showcases work by contemporary painters and sculptors whose practices are geometric, abstract and/or systems-based alongside artists who use computer code and algorithms to create work. The artists share several working principles regardless of their individual methodologies – employing rational processes of numerical systems, repetition or calculation to establish 'rules' that are executed either by the hand of the artist or the mechanics of the machine.

Exhibition installation shots include images of artworks by Goia Mujalli and Charley Peters.


All content © Fiona Grady 2023