Shadow Play

Solo Exhibition at Chapter Art in the Bar, Cardiff
Spring 2018
For her exhibition
Shadow Play
, Grady has been commissioned to create a series of artworks on the cafe bar windows. Placed in three different areas of the gallery; the window installations reflect the structure of each of the windows they sit within. The drawings are composed from colourful transparent vinyl shapes - their size is determined by the window panes framework. The time based artworks brighten and glow with the changing light of day to cast colour into the room and onto the adjacent surfaces. At times they will be more visible in the interior space, only to disappear in the evenings, when they will alternatively be illuminated by the internal lights to reveal a vibrant appearance from outside the building.
Shadow Play, 2018
Handcut vinyl window installations


Displayed alongside the windows installations are a series of works on paper which are inspired by the window drawings. In her artistic practice Fiona Grady often uses printmaking as a means to test out ideas: such as new drawing techniques, compositions and spatial possibilities. These works are suggestions for alternative layouts and colour schemes that directly reference the window drawing in Chapter's 'cwtch' windows. The focus on shadows and daylight is a means to connect the interior gallery to the exterior environment. The ever changing artworks seek to encourage the galleries audience to consider the cafe bar with the changing light of day and night.
Further information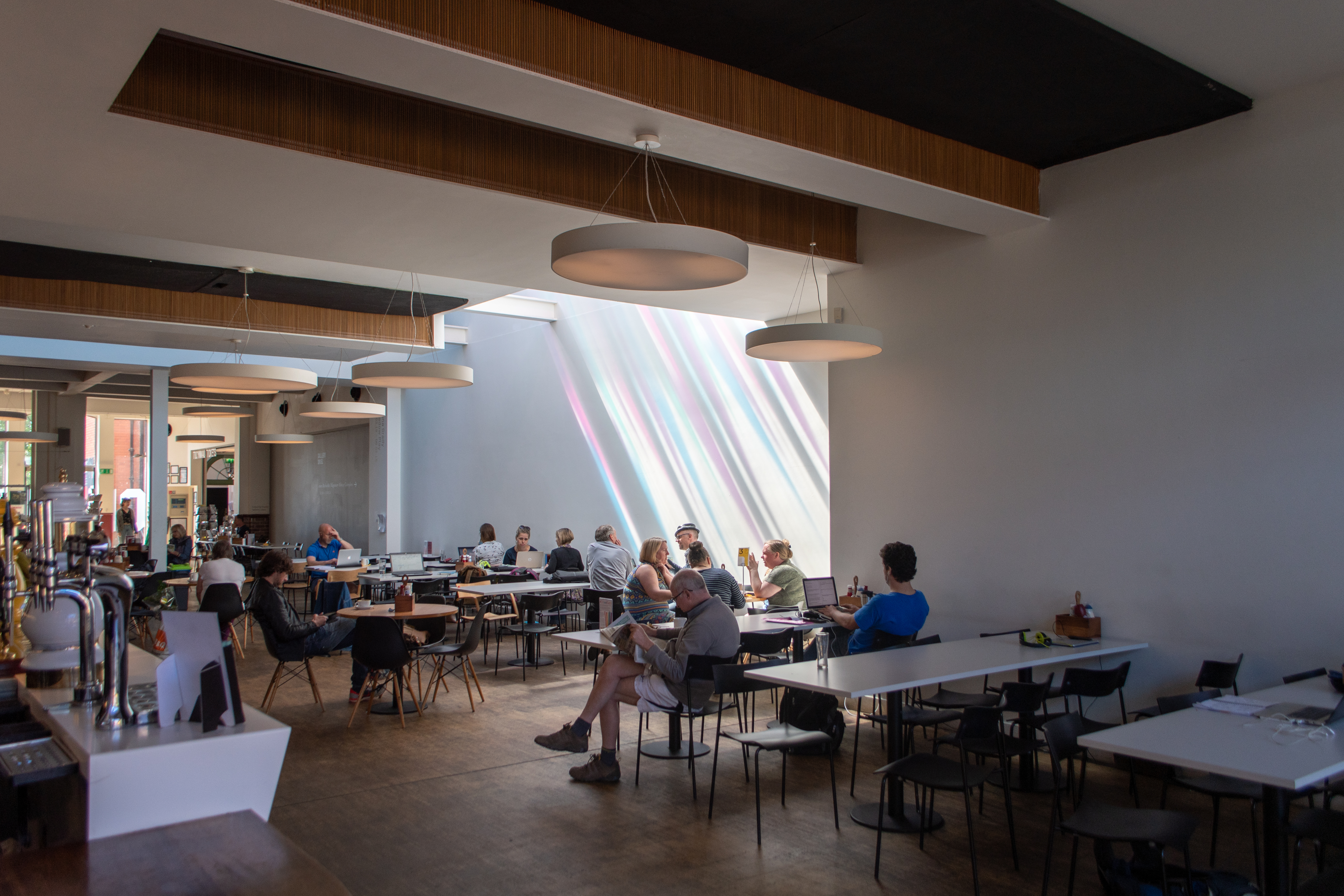 Photos © The Artist and Chapter Gallery
'Shadow Play' includes three vinyl window installations and three screenprints created for the exhibition. The window installation in The Cwtch is a semi-permanent installation which will be on display for the next couple of years.

All content © Fiona Grady 2023