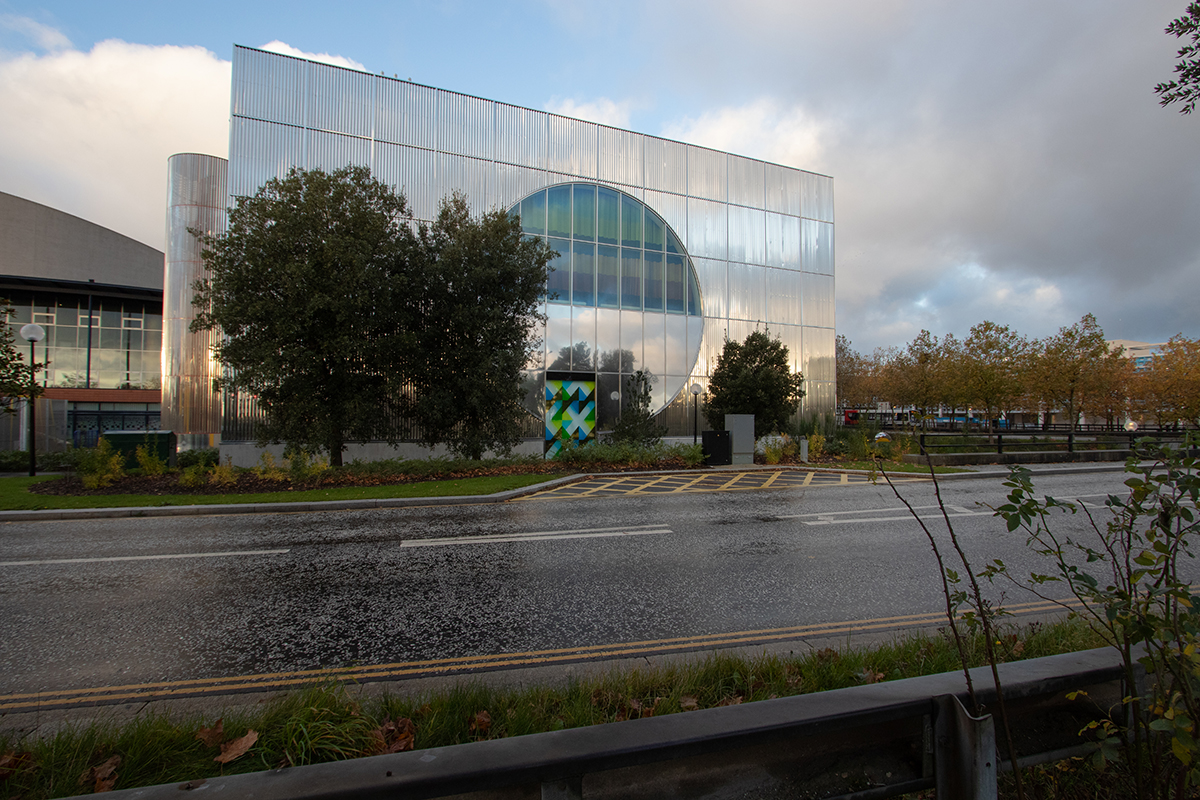 Photography by Mark Loveland © The Artist
Scattered Memories, 2020
Site-specific vinyl window installation
Dimensions 3.6 m x 2.4 m (approx)

Created for MK Calling Exhibition at MK Gallery, Milton Keynes February - November 2020


MK Calling is an annual exhibition at MK Gallery in the majorly developed and extended building designed by the renouned architects 6a. The exhibition showcases a range of established and up and coming artists, very much celebrating what is happening today in contemporary art.

Scattered Memories was inspired by a visit to Bletchley Park. Grady states:

"My Grandma worked in Hut 6 in the final years of WWII; it was never something that was discussed with the family and she passed away before it was acceptable to share her experiences. It was important for me to visit the site where she worked to try to imagine what her life would have been like during the war." Grady was drawn to the tape crosses on the windows of the huts that protect them from shattering. Her installation at MK Gallery is inspired by these 'x' shapes, with the crosses evoking of a fragile period of time.


All content © Fiona Grady 2023