Rendered Invisible

Solo Exhibition and Residency at The Art House, Wakefield
Summer 2016
In July 2016 Fiona spent a month at the Art House in Wakefield to work on her residency project 'Rendered Invisible' an exploration into the 3D potential of drawing through projected light layered onto painted surfaces.
" The initial idea stemmed from the fact that my work responds to daylight yet I'd often find myself in situations where I would be challenged to find a suitable setting to present it in. I wanted to find ways of creating my own light sources that could interact with my drawings. I found that many light sources were too harsh to emphasise the delicate and fleeting moments that occur throughout the day so I began working with projections instead. These are a way for me to manipulate and filter light that extends the practice of drawing."
She divided her time between the print and laser cutting studio at the Art House building to develop prints and etched paper works; whilst creating interventions within the building. Her aim was to invite new dialogues with the static shapes and spaces that they inhabit.
Watch a short film about the residency
Rendered Invisible, 2016
Installation shots


The resulting work was a solo presentation in The Art House Project Space with an ambient series of wall drawings and print based installations formed from embossed monoprints and laser etched drawings. The wall drawings were illuminated by projections; that invite the viewer to acclimatise to their environment and consider the subtleties of the work.

"I experimented with various projection methods and create my own slide projection and/or 3D animations composed from changing lines or blocks of colour that will reflect elements of the physical prints and drawings, layering over them; blurring what is physically and digitally present. The drawings were painted directly onto walls, windows or the floor, stretching along the spaces they are situated within and positioned to work key points. They will mimic the way light passes throughout the day, at times brightening the drawings until they become invisible."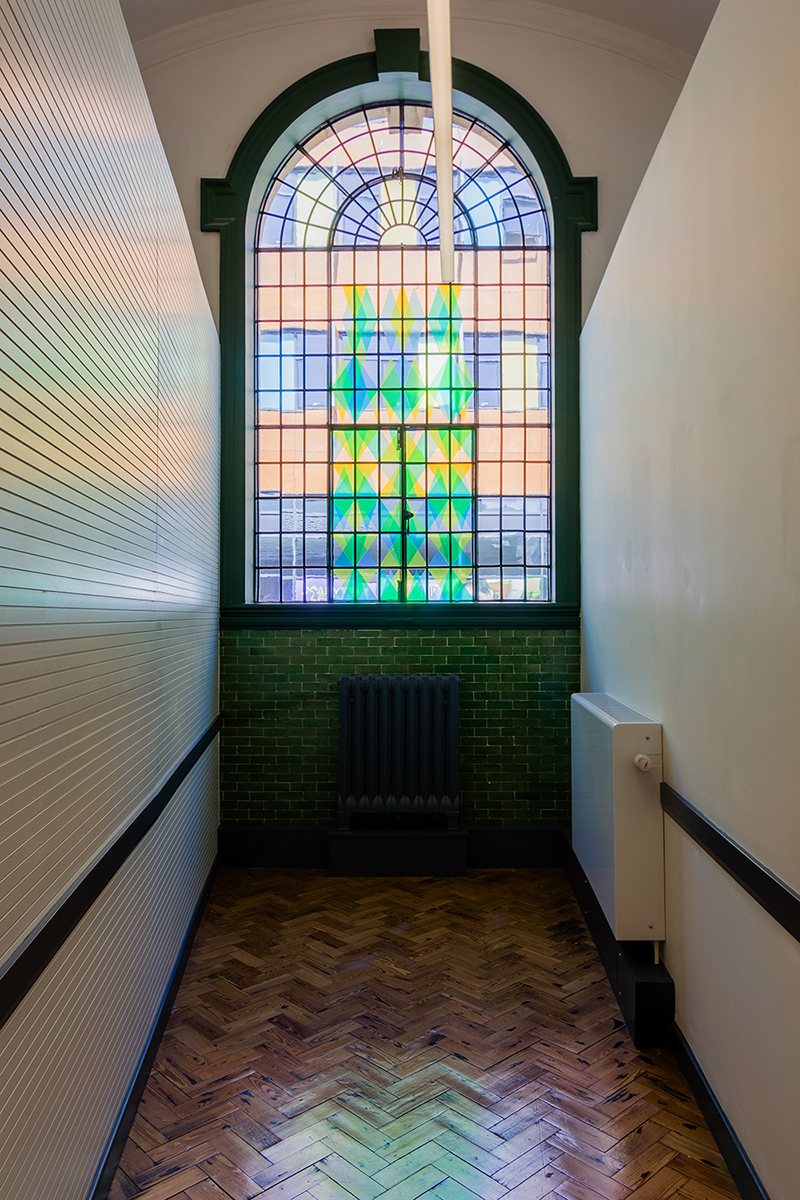 Photos © The Artist and The Art House
The exhibition includes screenprints, ink drawings, digital drawings, laser cut perspex sculptures and a hand cut vinyl window installation.

All content © Fiona Grady 2023