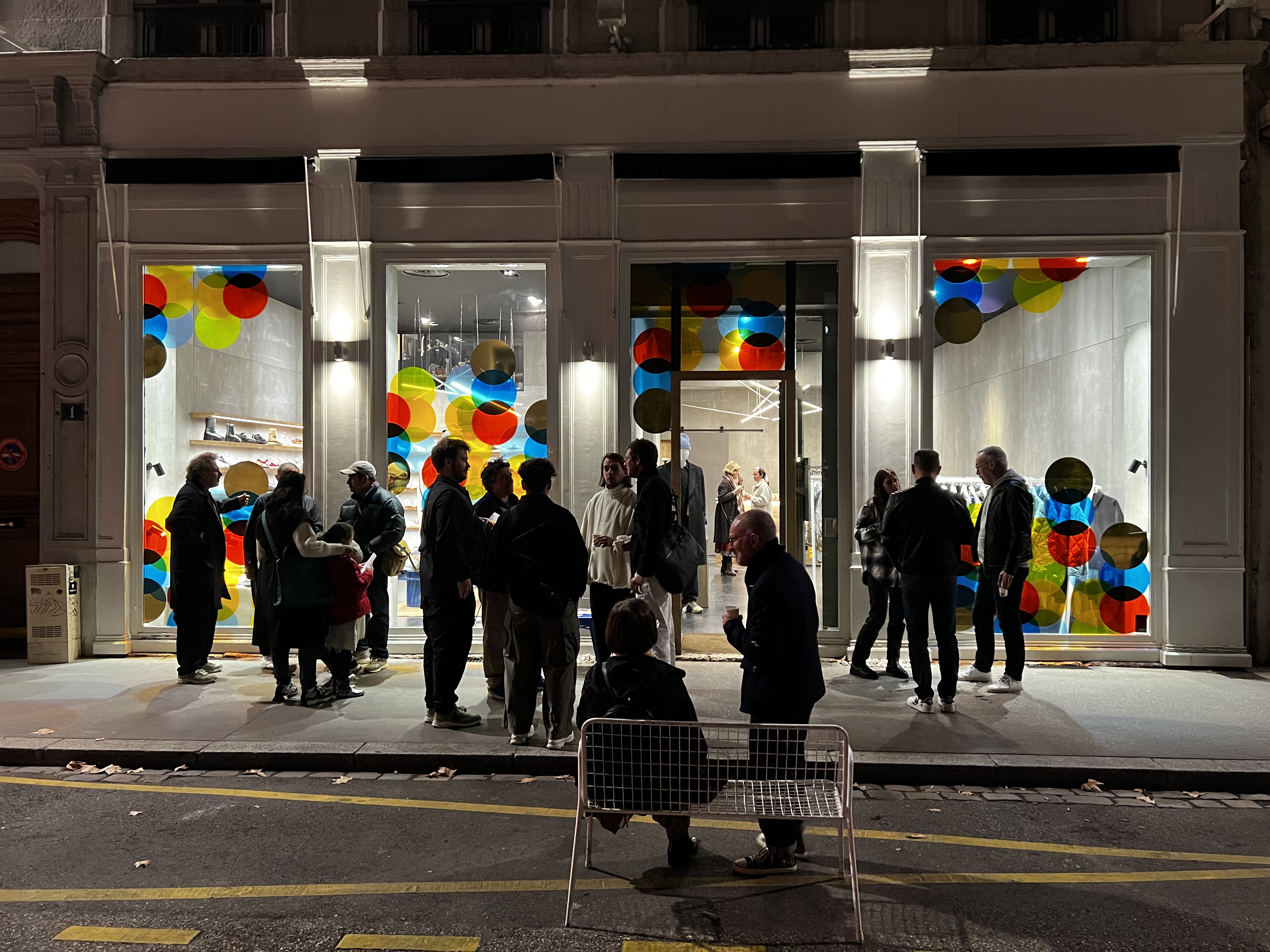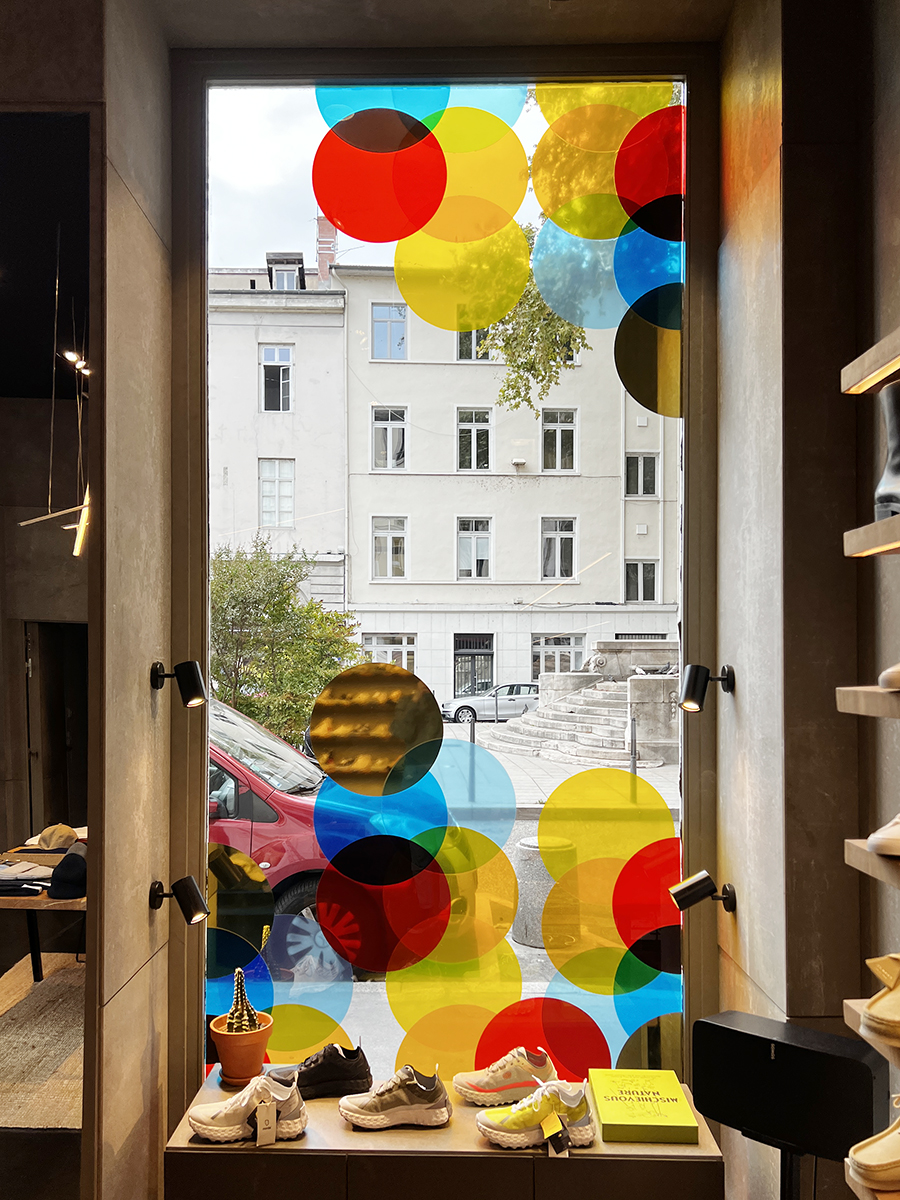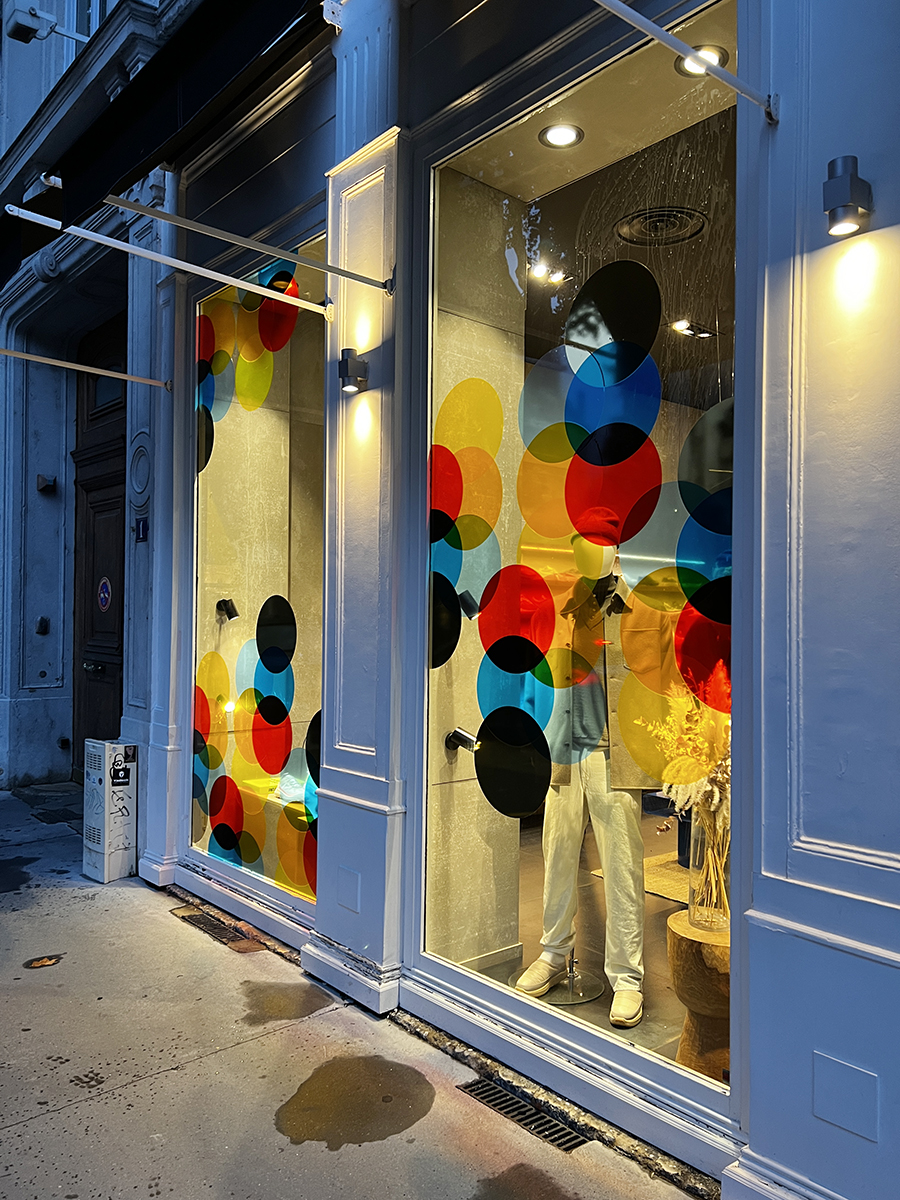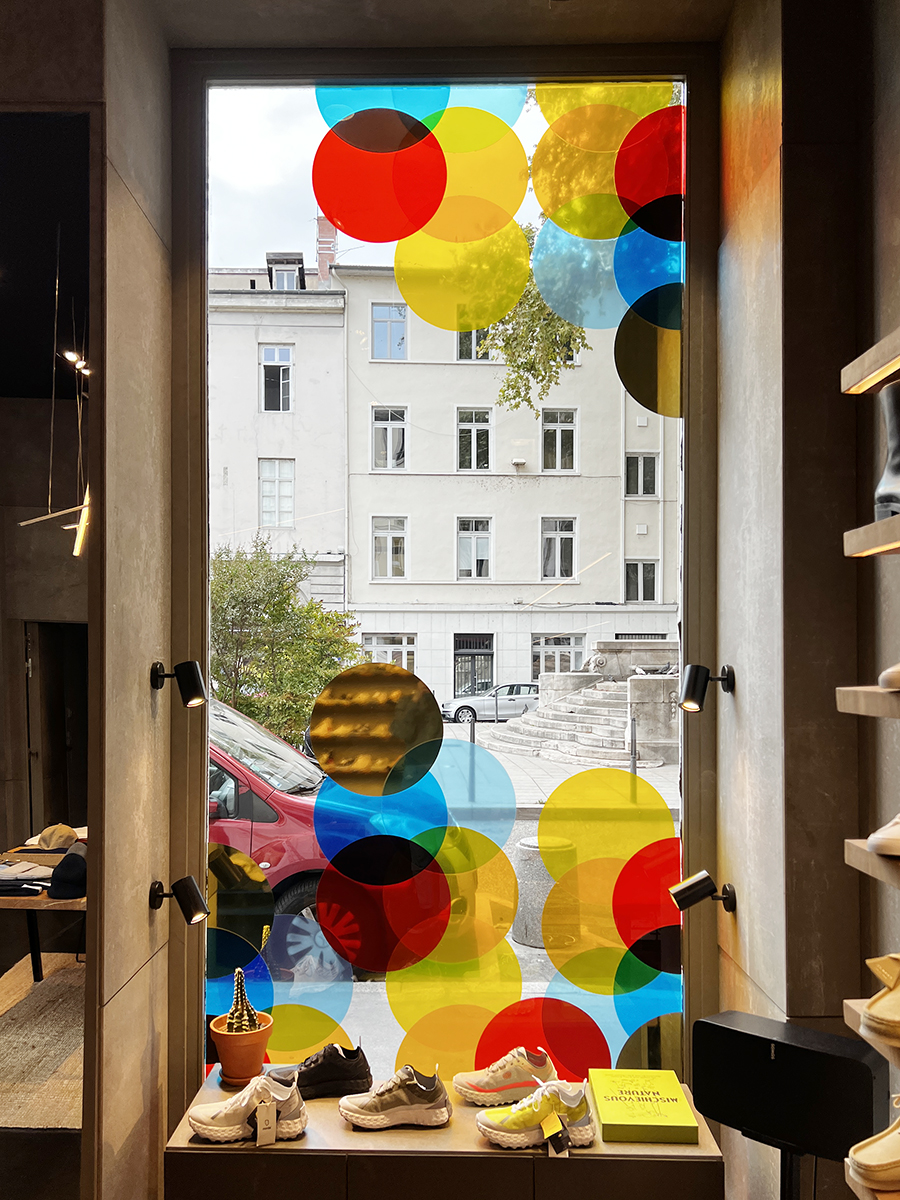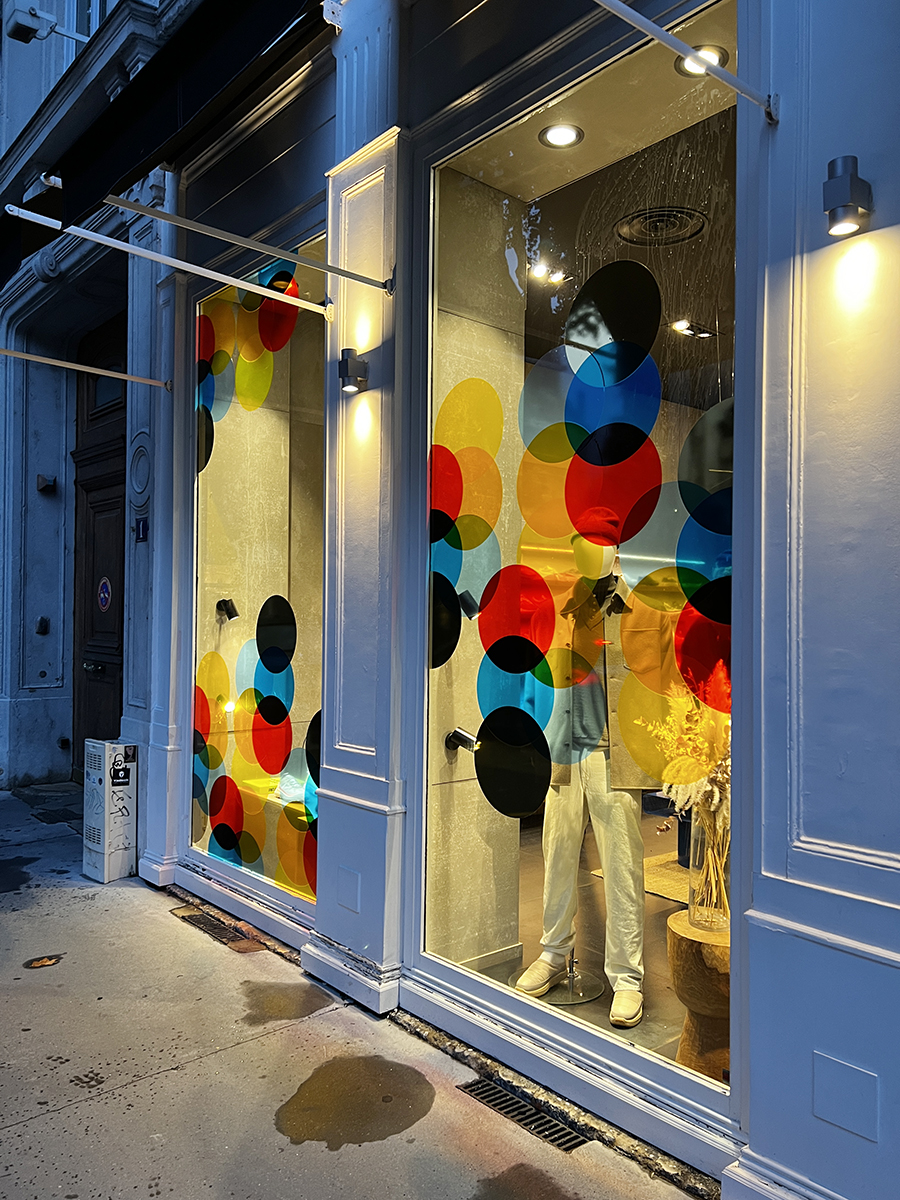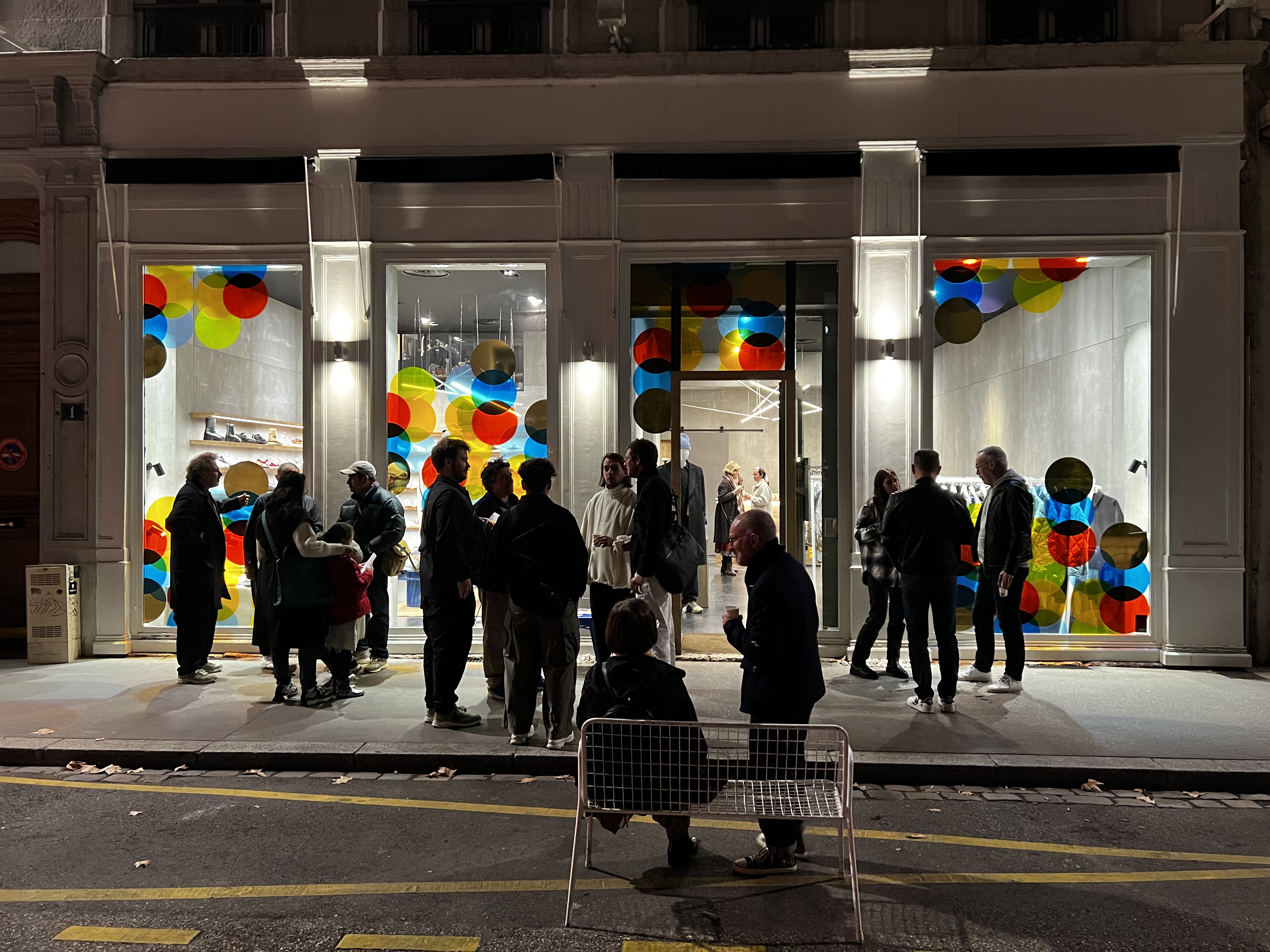 Images © The Artist
Radiant Auras
, 2022
Site-specific vinyl window installation
Dimensions vary
Created for
PAssAGE 1
curated by The Eye Sees More at SUMMER, Lyon, France.
Originally based in Arles, The Eye Sees More is an itinerant gallery. Their curation platform travels around Europe to find unconventional venues to present the work of exciting established or emerging artists in France and abroad. Each stop being a 'PAssAGE'.
As the first
PAssAGE
artist, Fiona Grady designed a new window installation
Radiant Auras
for the shop frontage at SUMMER in Lyon. Based in the centre Lyon's Bellecour, a busy shopping district. This artwork is a follow up to
LUX
her collaboration with The Eye Sees in 2019 which also used street level windows in the heart of Arles.
Radiant Auras
is a continuation of her exploration into the application of colour and reflective materials to create a sources of light. The transparent coloured circles are a harmonious palette of tones that when placed together appear to glow. They indicate a radiant light that scatters across the windows spilling into the shop interior and onto the pavement outside. The sequence of shapes could be many things: the blurring of lights, water droplets, halos, or even bouncing balls. They are purposefully open to interpretation allowing the viewer to bring their own connotations to the work. However as they playfully dance across the glass the luminous orbs introduce an ambient aura to their setting.
Click
here
for more information about The Eye Sees More.
All content © Fiona Grady 2023