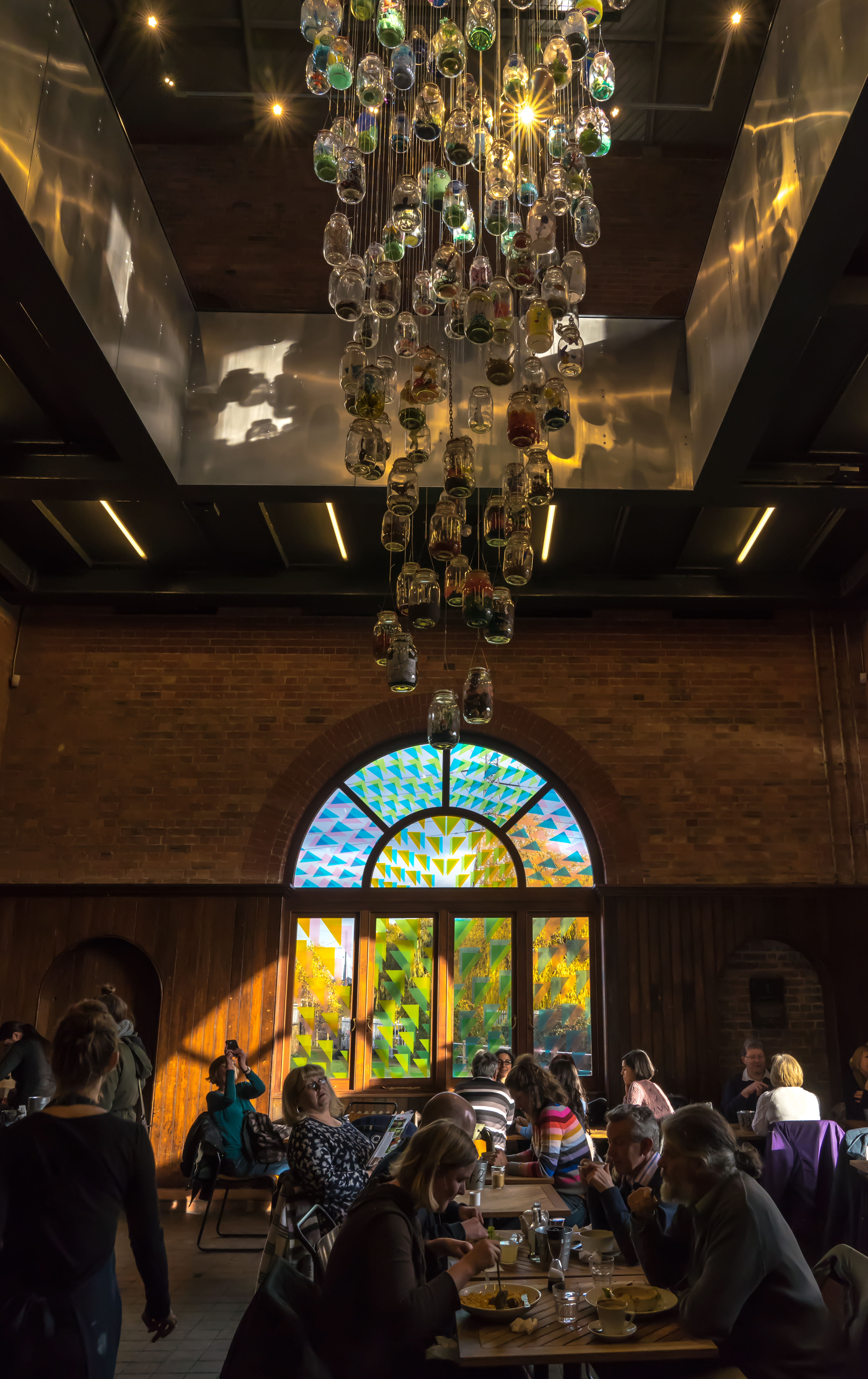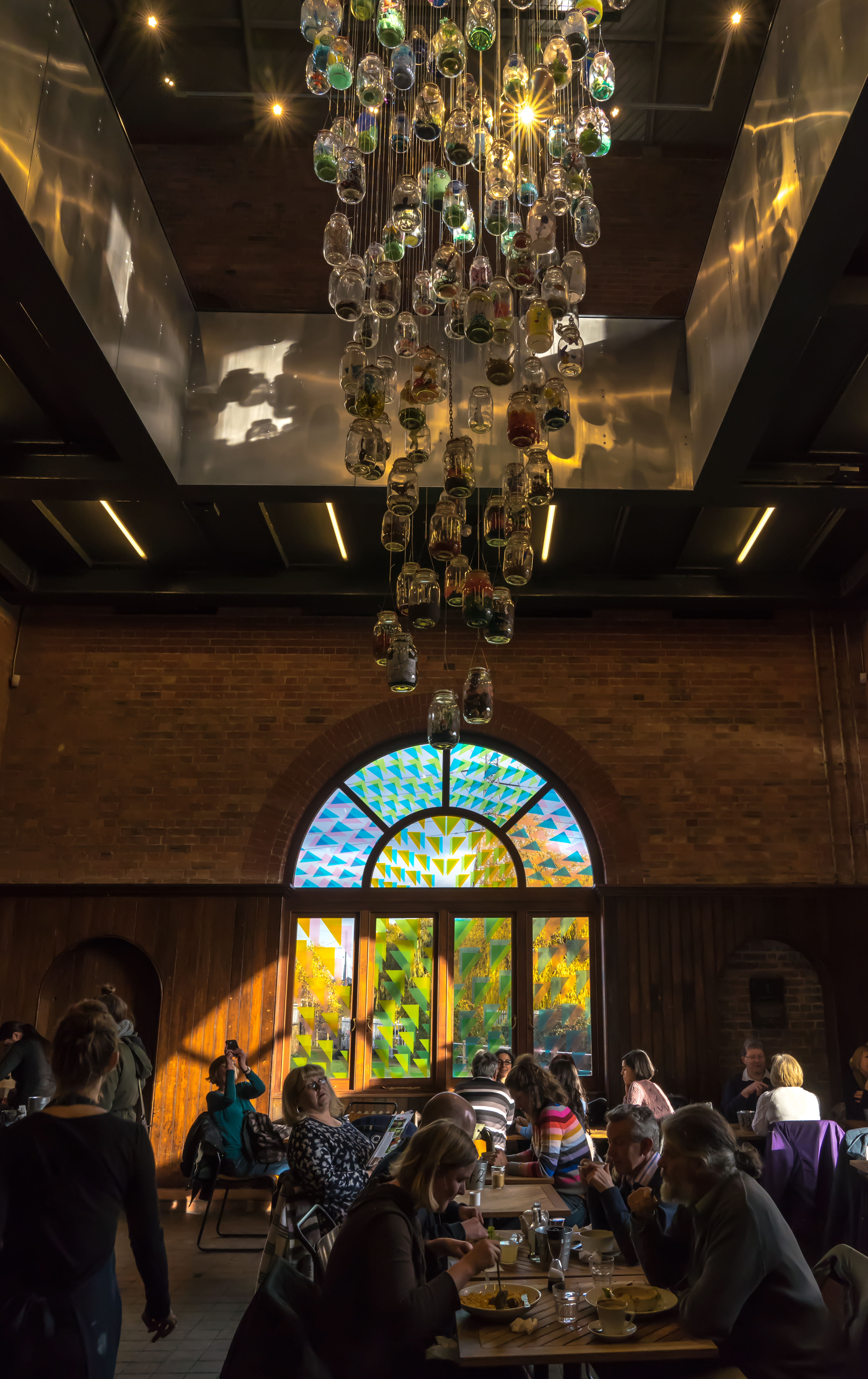 (Final image) courtesy of William Wong
Natural Triangulations, 2017
Site-specific vinyl window installation
Dimensions Vary

Commissioned by Waltham Forest Council for the Walthamstow Wetlands Marine Engine House Visitor Centre.


Walthamstow Wetlands is the largest urban wetlands in Europe stretching over 211 hectares of land, it now open to the wider public for the first time in 150 years. The project has been made possible through the support of the Heritage Lottery Fund, Thames Water, London Borough of Waltham Forest, London Wildlife Trust and the Greater London Authority who invested over £10 million into the redevelopment and restoration of the site.

The commission 'Natural Triangulations' is situated in the restored Victorian Engine House, built in 1894 it is a locally-listed building. Originally constructed to house the steam engine which pumped water through the reservoirs and supplied clean water to households, it has now been refurbished to house the visitor centre, cafe, gallery, viewing terrace and educational space.

'Natural Triangulations' explores the relationship between nature and architecture, by considering how they both use building blocks of repeated forms to shape complex structures. Each principle stems from an applied sequence of forms, such as bricks or florets that have a logical code or rhythm that enables them to exist. The vinyl window installations are composed from a series of multicoloured translucent triangles that move across the surface of the windows in a variety of sizes. The colour palette incorporates elements of the landscape: greens of the grass, blues of the water, yellows and pinks of the wild flowers in the nature reserve.

The artworks are installed in the main reception and cafe. Walthamstow Wetlands and Engine House Visitor Centre are free to visit and open daily 9.30am - 4pm throughout the year.


All content © Fiona Grady 2023