Mark Rothko Memorial Trust Residency

at the Mark Rothko Art Centre, Daugavpils, Latvia
Summer 2019
Fiona Grady was selected as the recipient of the Mark Rothko Memorial Trust Award 2019 which provided her with a travel bursary and fully funded month long residency at the Mark Rothko Art Centre in Daugavpils, the birthplace of Mark Rothko, Latvia.

Opened in 2013, the Mark Rothko Art Centre is a multi-functional contemporary art and culture centre located in the Arsenal building of the Daugavpils Fortress. It is the only place in Eastern Europe where you have an opportunity to get acquainted with the original works of Mark Rothko, alongside exhibitions by Latvian and international artists. The residency provided her with time and space to develop new work whilst exploring Latvia and meeting arts professionals through the Art Centre.

During the residency period she investigated the spatial abilities of drawing by creating visual collages that contain elements of traditional and contemporary drawing practice. She took inspiration from the work of Mark Rothko to explore the ability of colour and light to create powerful ambiances and emotional responses through the medium of art. Her work responded to the distinctive architecture of the Art Centre and vacant buildings in the surrounding area.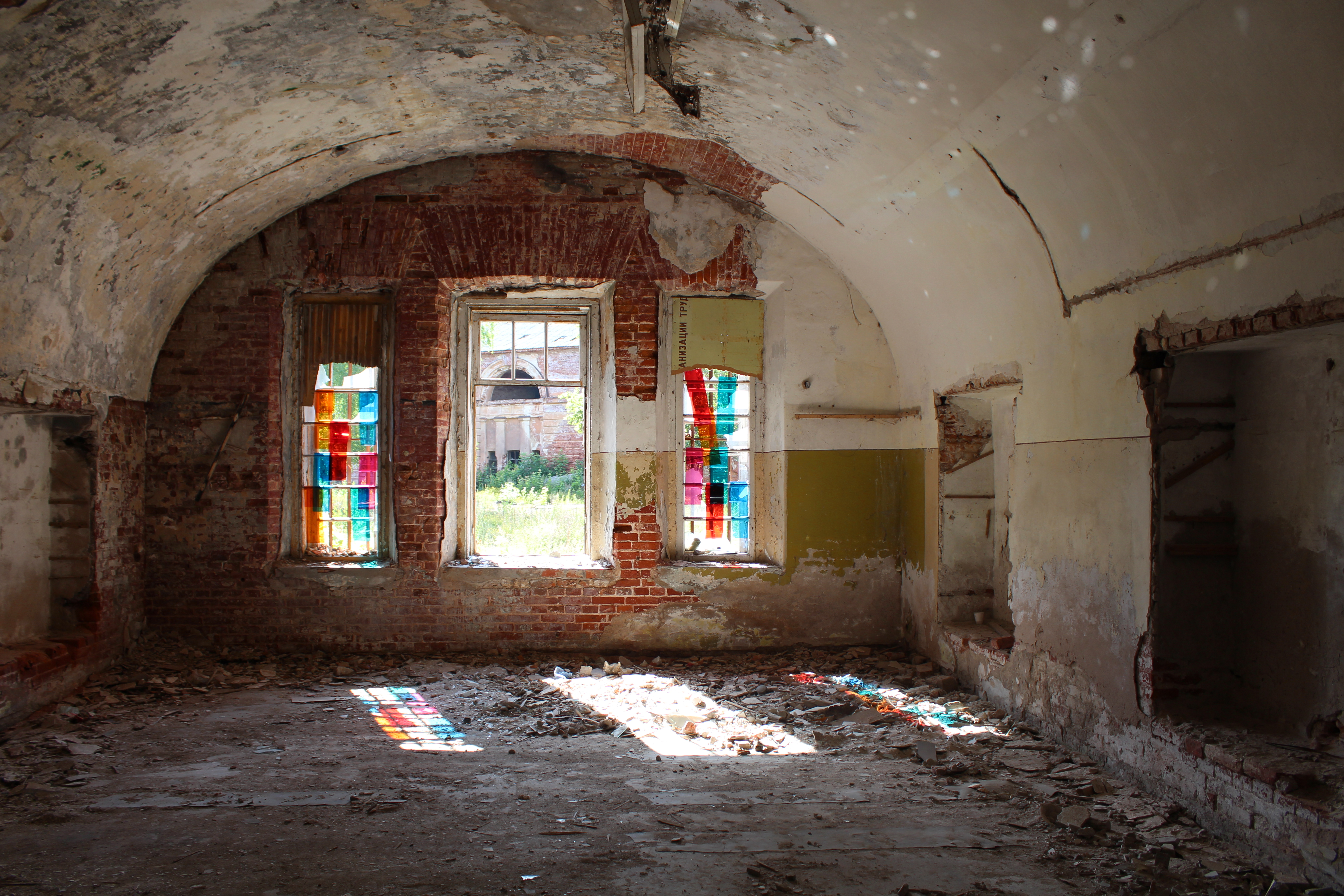 After the party, 2019
Lighting gel installation
Dimensions vary

Fiona experimented with a range of mediums including projected animations, lighting gel installations, photography and film. The work made during this time explored different narratives via these mediums. Her starting point was to experiment with projected animations to interact with the architecture and surfaces of the Mark Rothko Art Centre; working in her studio, the corridors of the centre and the former powder magazine storehouse. As she explored the area and her project developed, the exterior world began to appear within her work.
The body of work created includes documentary images of the local area which were presented as interventions in the art centre. Within the alcoves they suggest an opening or extension of space - displayed in the dark rooms they highlighted the otherness of these buildings and created a sense of staging.
In the nearby Engineers' Arsenal, an abandoned building that mirrors the architecture of the Rothko Centre, she created interventions using lighting gel by hanging folded pieces over the wooden window frames. The resulting work was a series of photographs and time-lapse films of the gels blowing in the wind while daylight circles through the rooms. She also filmed in the abandoned buildings to capture the beauty of the dilapidated sites; these films are currently being developed into an animation project.
Further information on the Mark Rothko Memorial Trust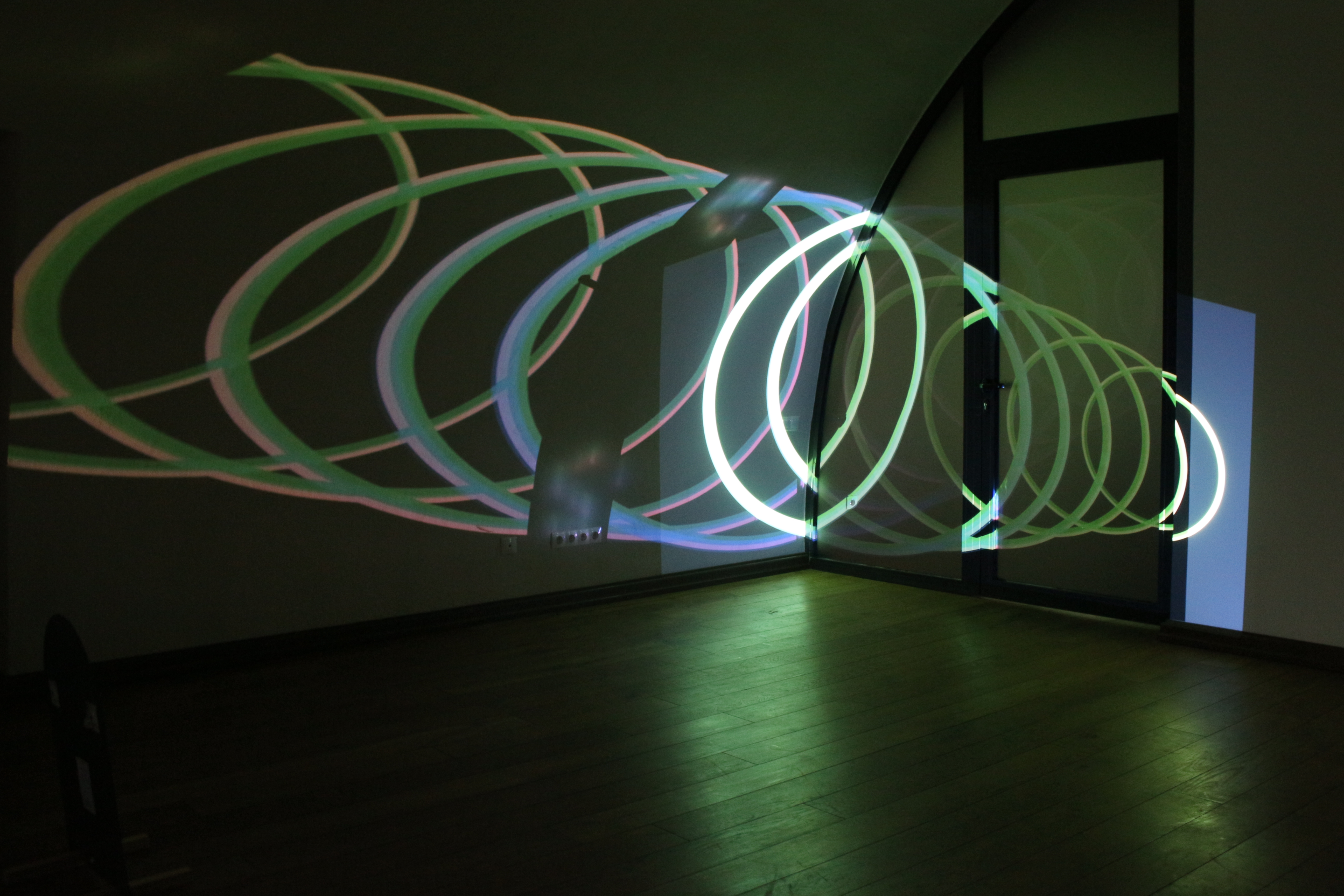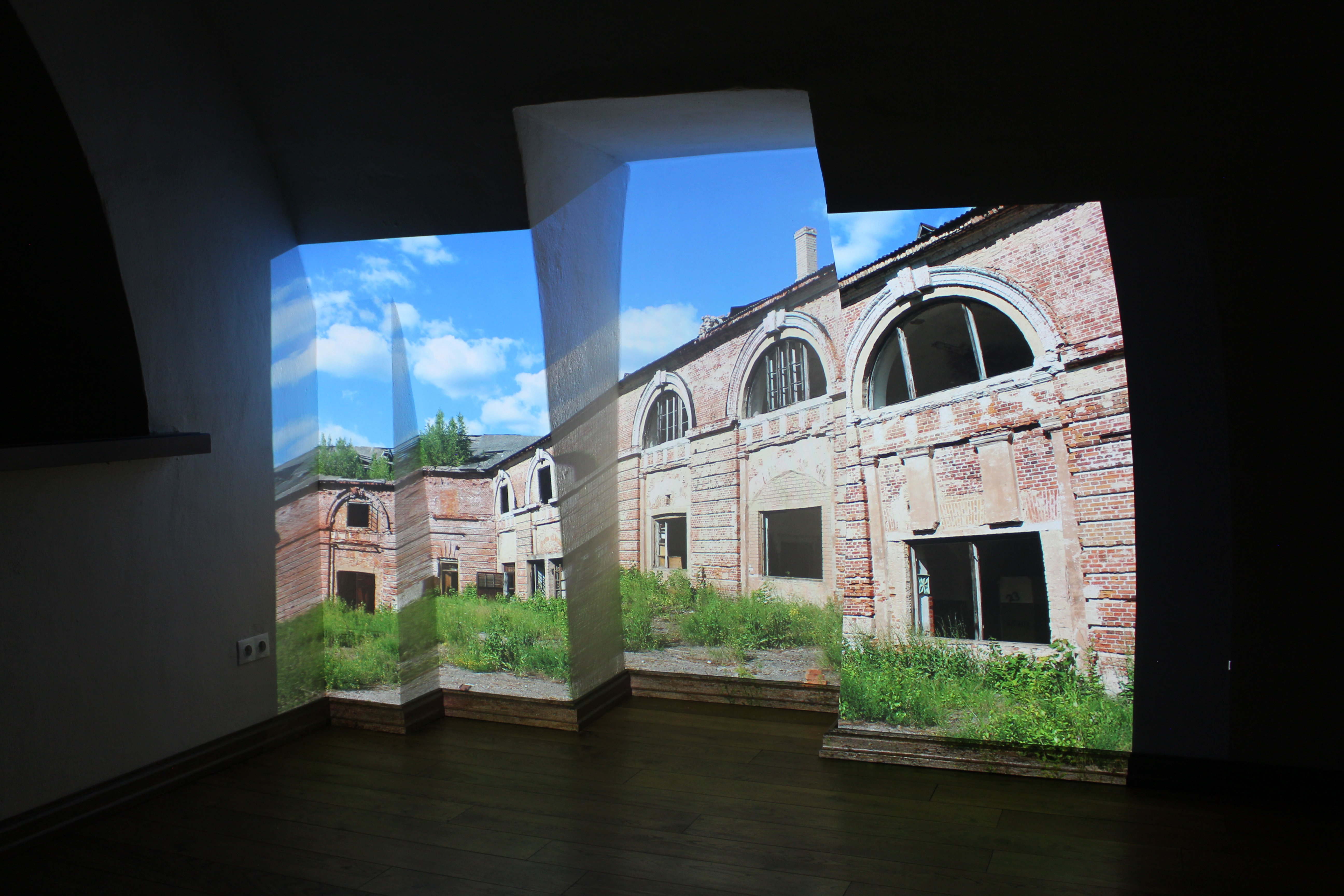 Photos © the Artist
A selection of the artworks and documentation developed during the residency
All content © Fiona Grady 2023