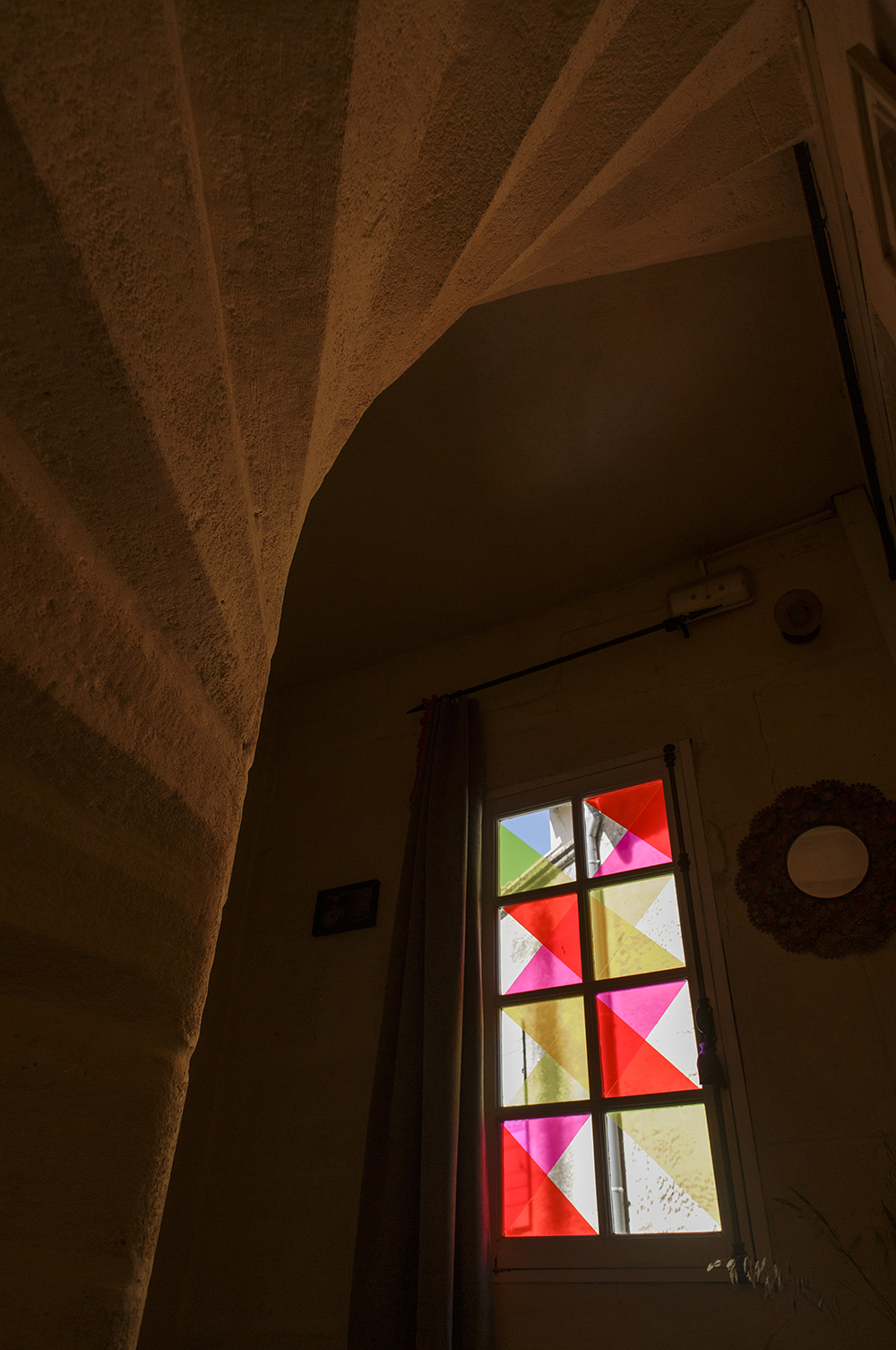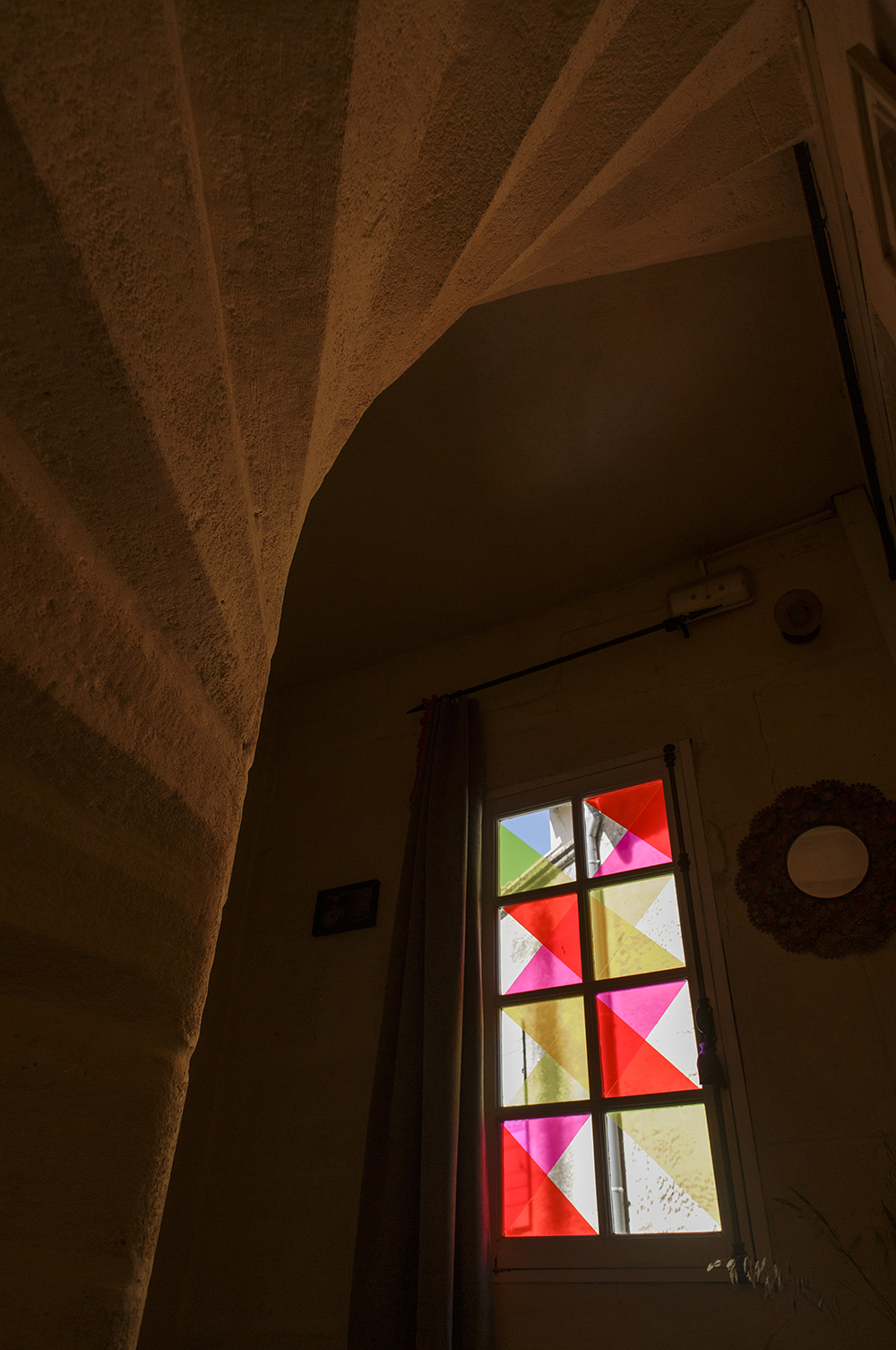 Images © Joana Luz
LUX, 2019
Site-specific vinyl window installation
Dimensions 2.0 m x 2.5 m (approx)

Created for 'LUX' solo exhibition at The Eye Sees, Arles, France.


For her exhibition 'Lux' the windows of Entractes have been occupied by a geometric motif that criss-crosses the window panes with coloured and metallic triangles. The vinyl shapes either reflect or filter light to create dual effects - the experience of viewing the artwork varies dependant on the proximity to the work and the time of day. Daylight has an important relationship with the installation, it activates elements of the vinyl to cast coloured shadows within The Eye Sees, whilst also allowing the metallic vinyl to mirror the surrounding street and introduce it's image onto the gallery frontage.

A further series of vinyl interventions were created for the domestic upper floors of The Eye Sees.



All content © Fiona Grady 2023