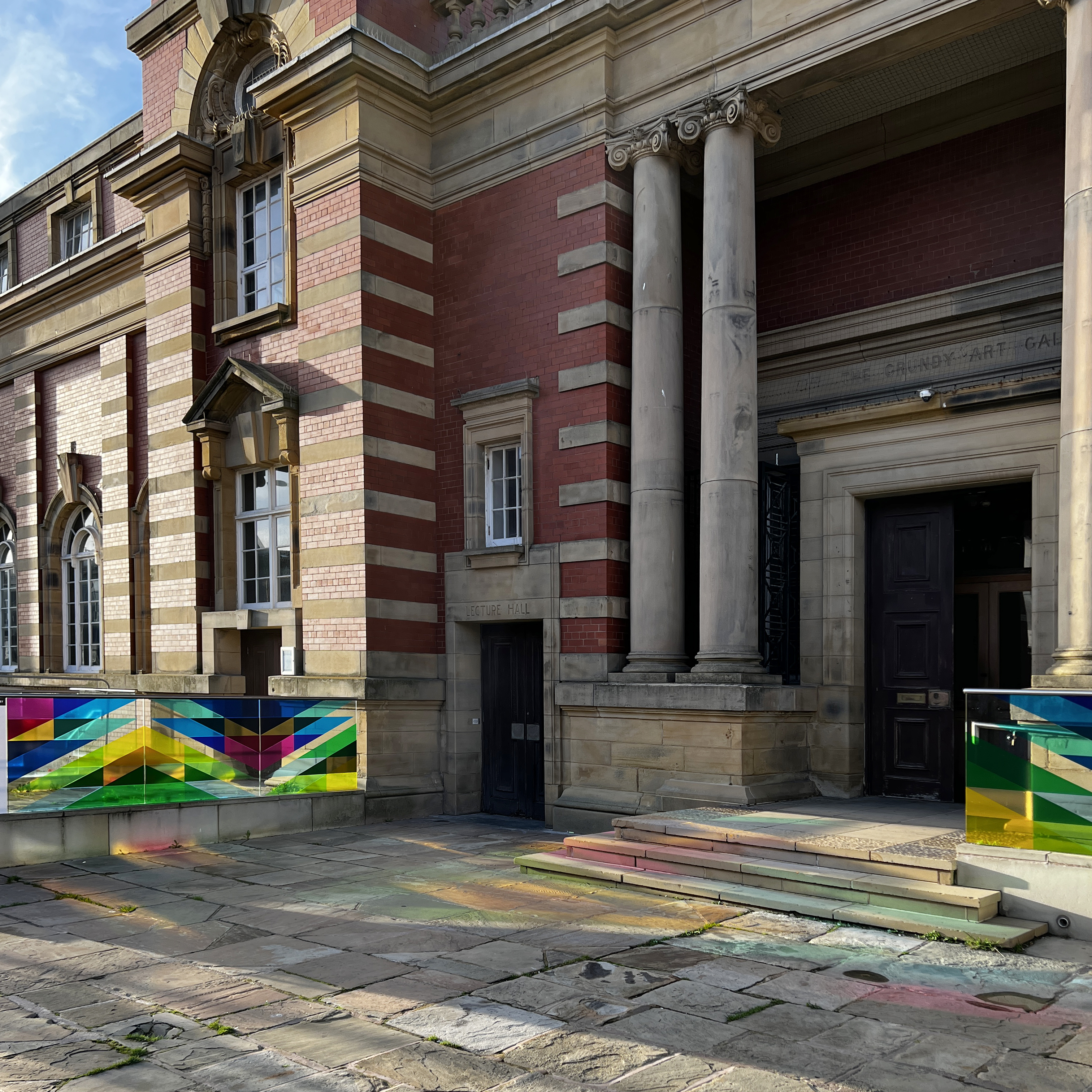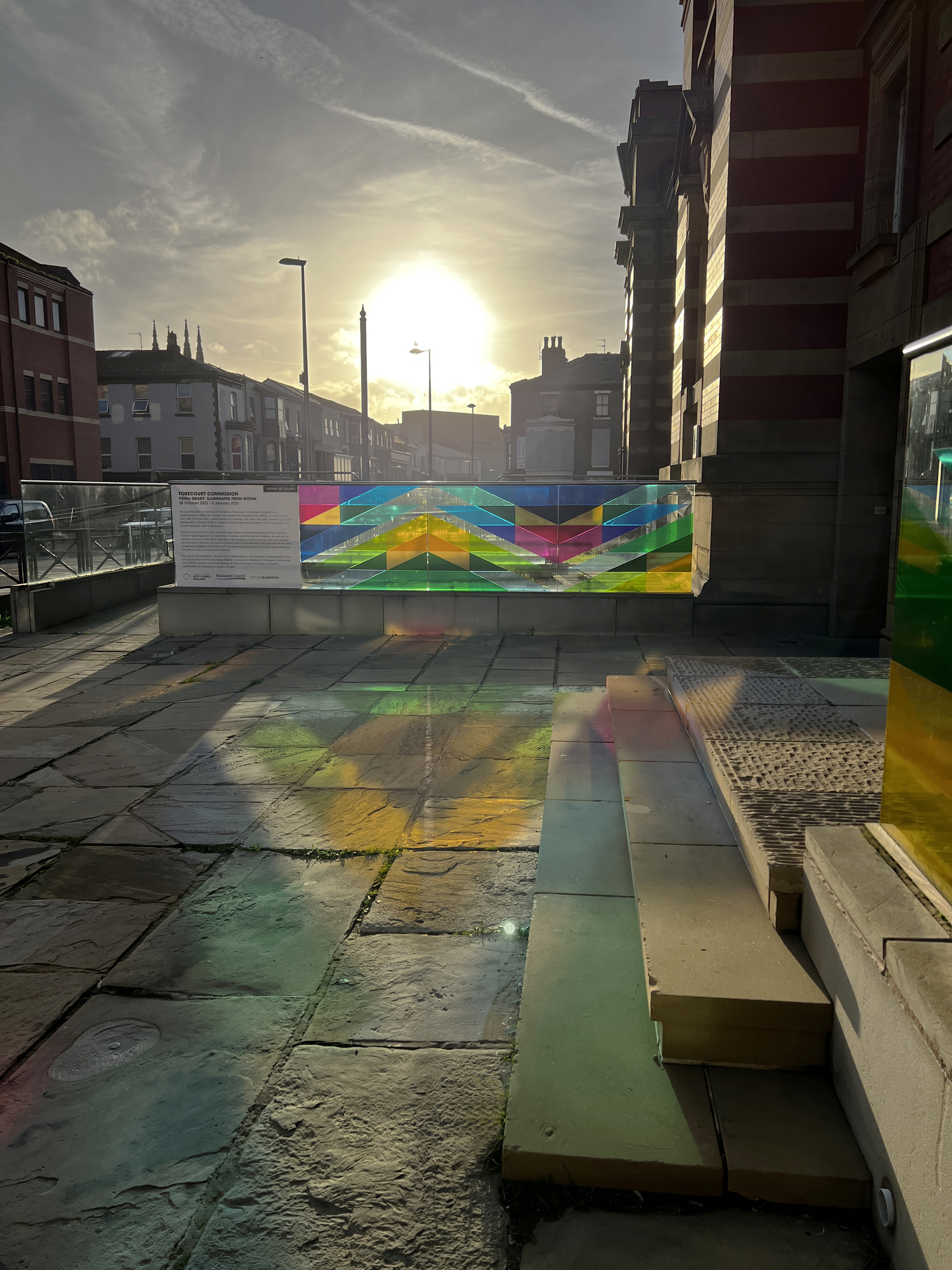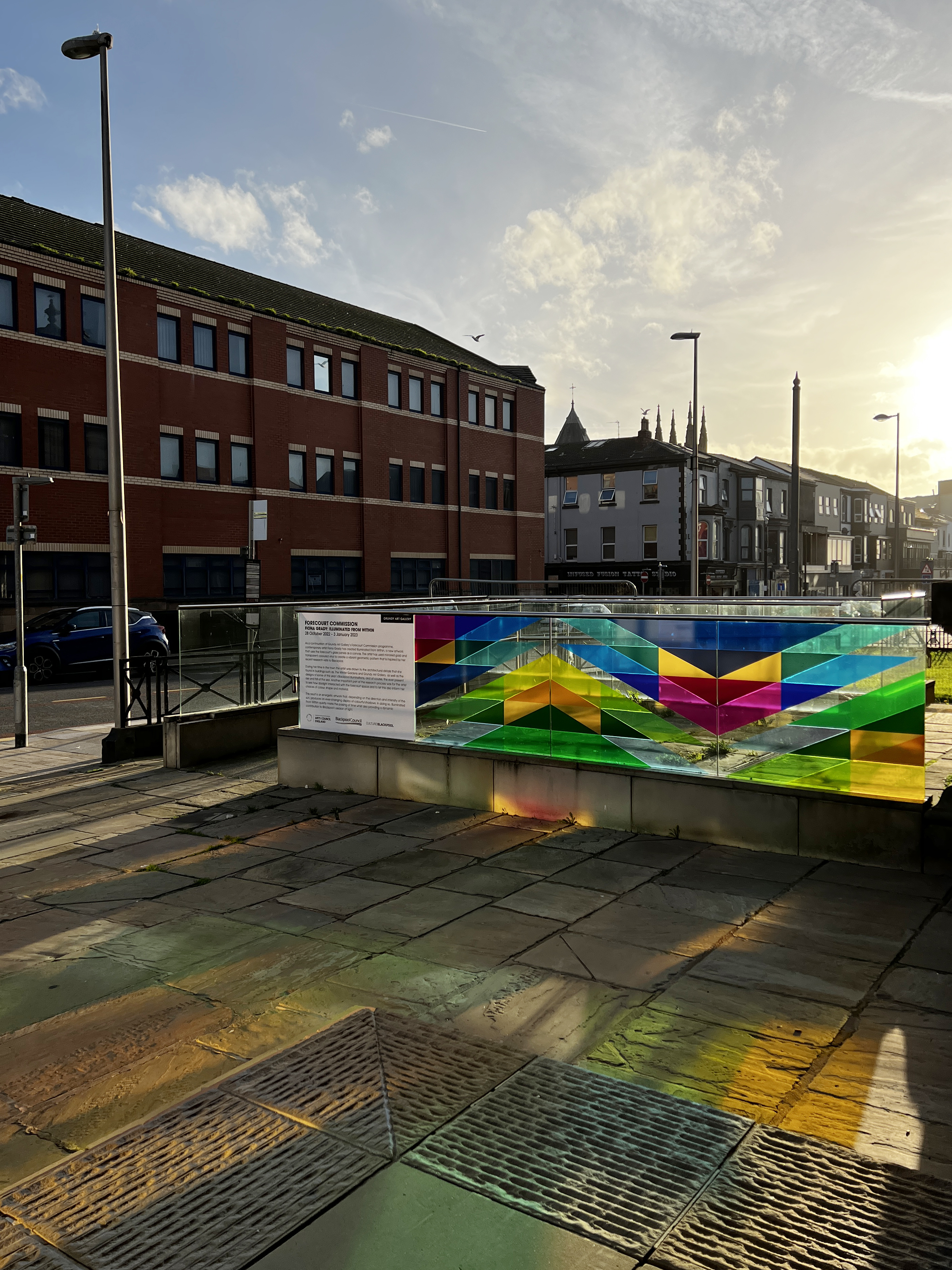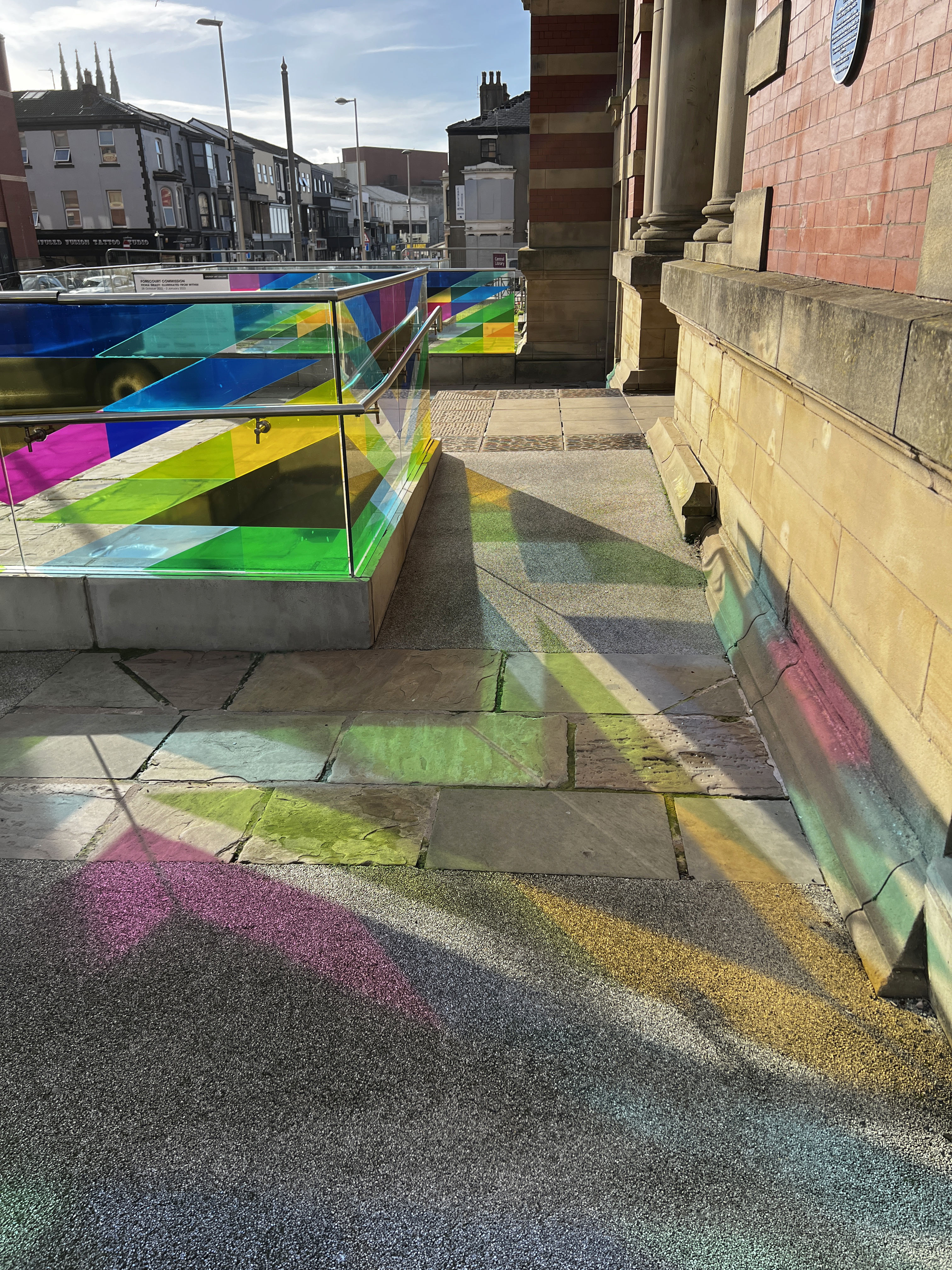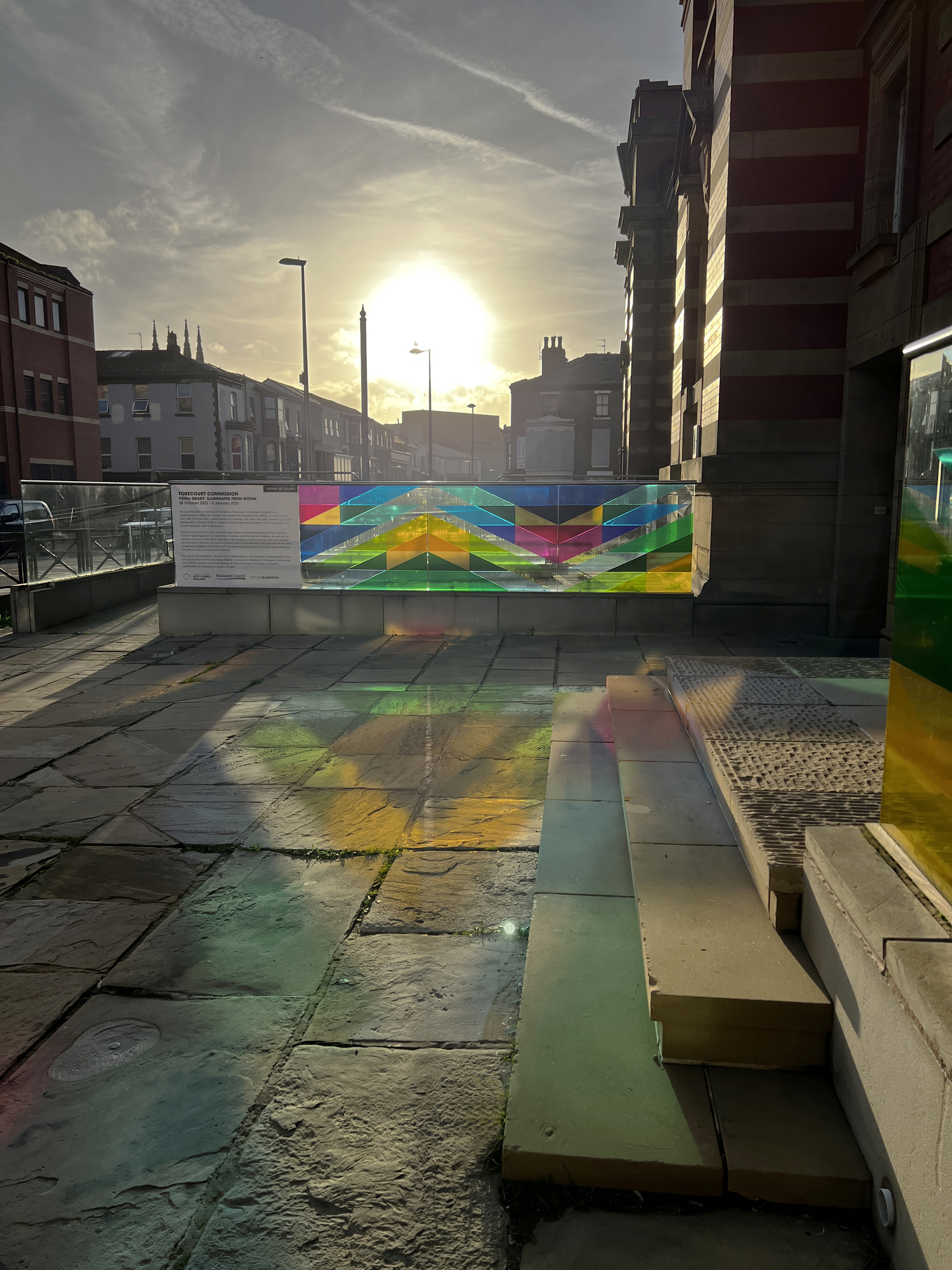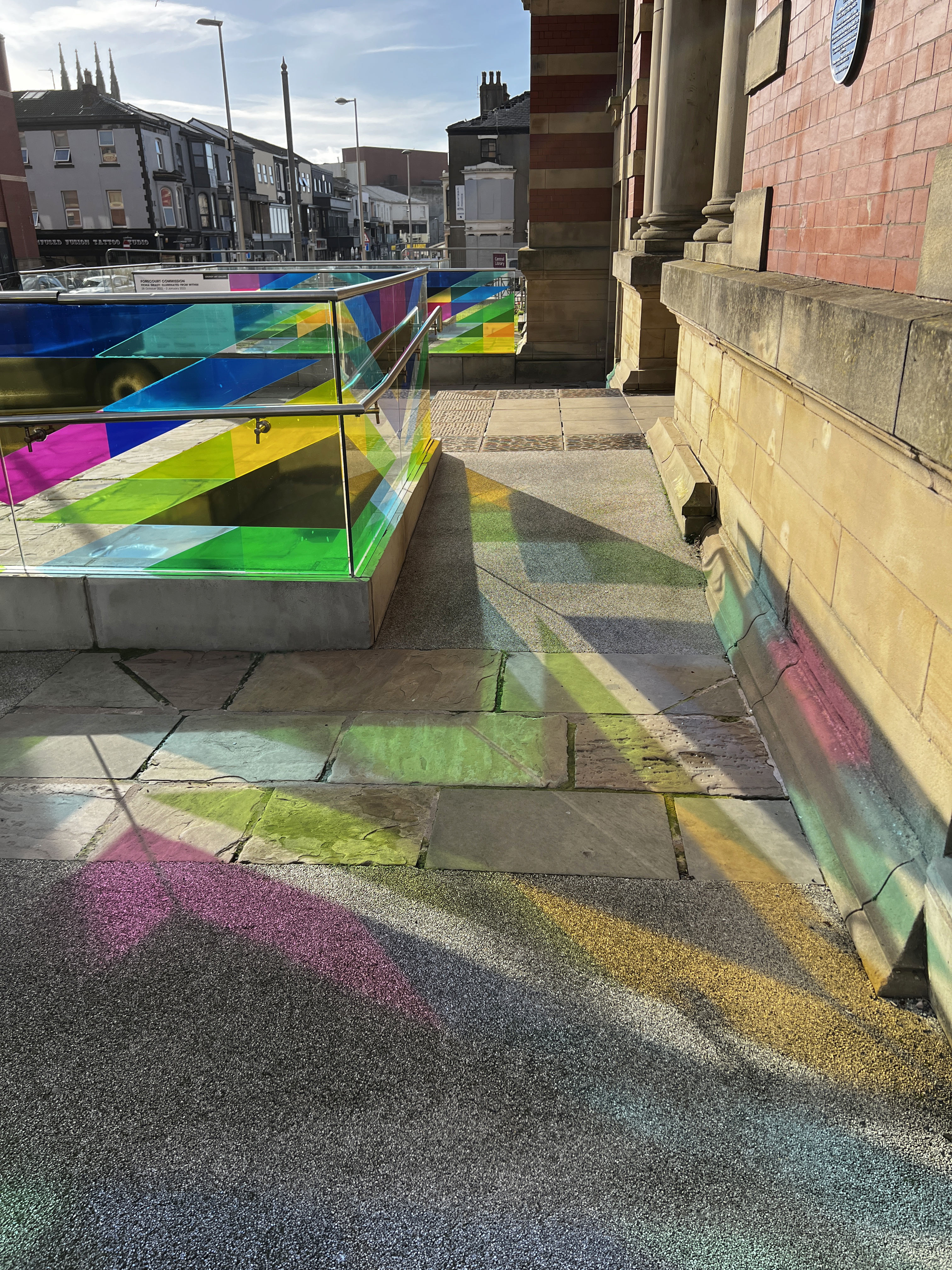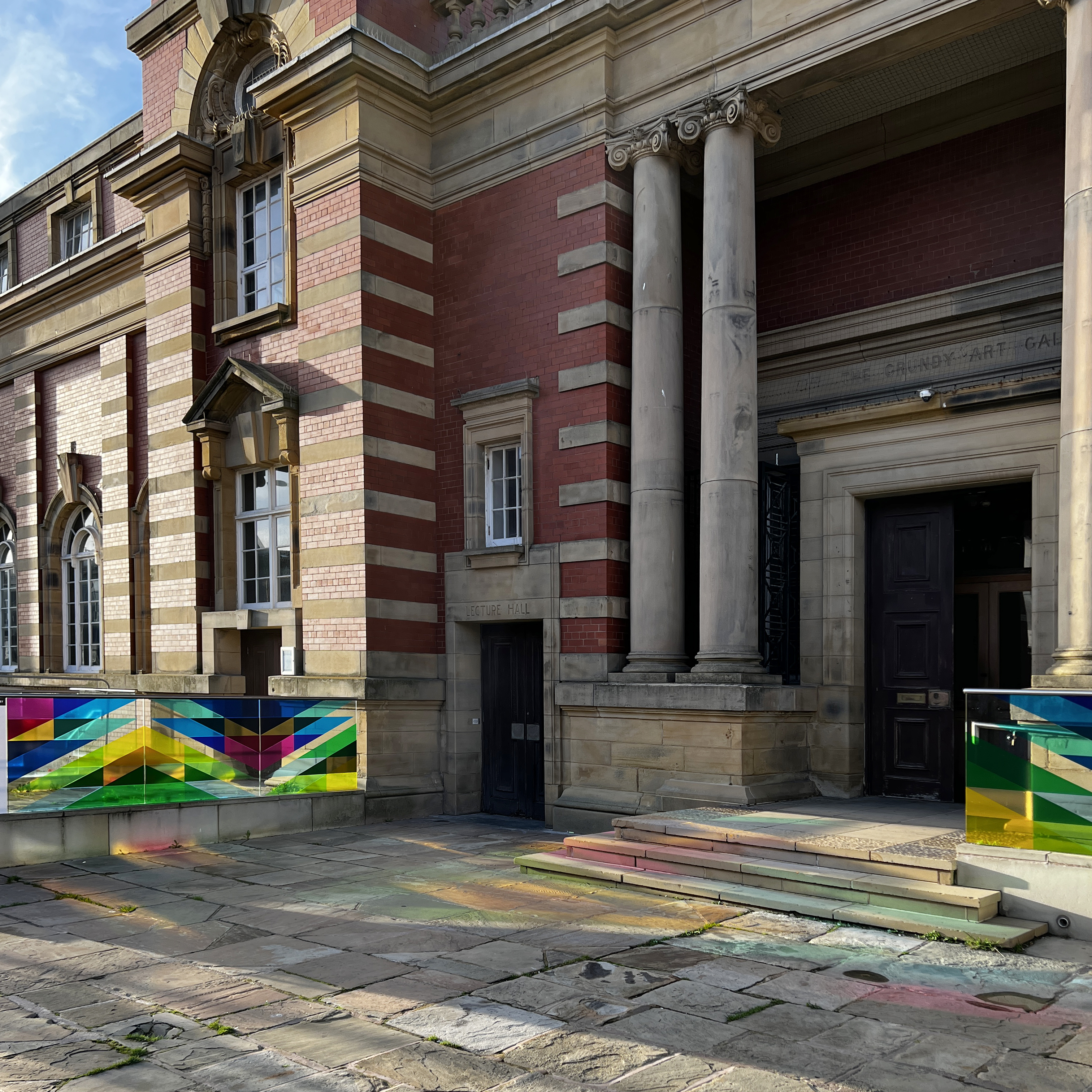 Images © The Artist and Grundy Art Gallery
Illuminated From Within, 2022-23
Site-specific vinyl installation
Dimensions vary

Forecourt Commission created for Grundy Art Gallery, Blackpool


As part of Grundy Art Gallery's Forecourt Commission programme, Fiona Grady was invited to create Illuminated From Within, a site-responsive artwork that uses the forecourt's glass panels as a canvas. Working with mirrored gold and transparent coloured vinyl to create a vibrant geometric pattern that is inspired by research visits to Blackpool.

"During my time in the town I was drawn to the architectural details found in buildings such as the Winter Gardens and Grundy Art Gallery, as well as the designs of some of this year's Blackpool Illuminations and of course, the ever present rise and fall of the sea.

Another important part of the research process was to understand how daylight interacted with the forecourt space to inform my choices of colour, shape and material."

The result is an energetic artwork that depending on the direction and intensity of the sun produces an ever-changing display of colourful shadows. In doing so, Illuminated from Within quietly marks the passing of time whist also providing a dynamic contribution to Blackpool's season of light.

All content © Fiona Grady 2023