Dialogues

Group Exhibition at Flowers Gallery, London
Summer 2018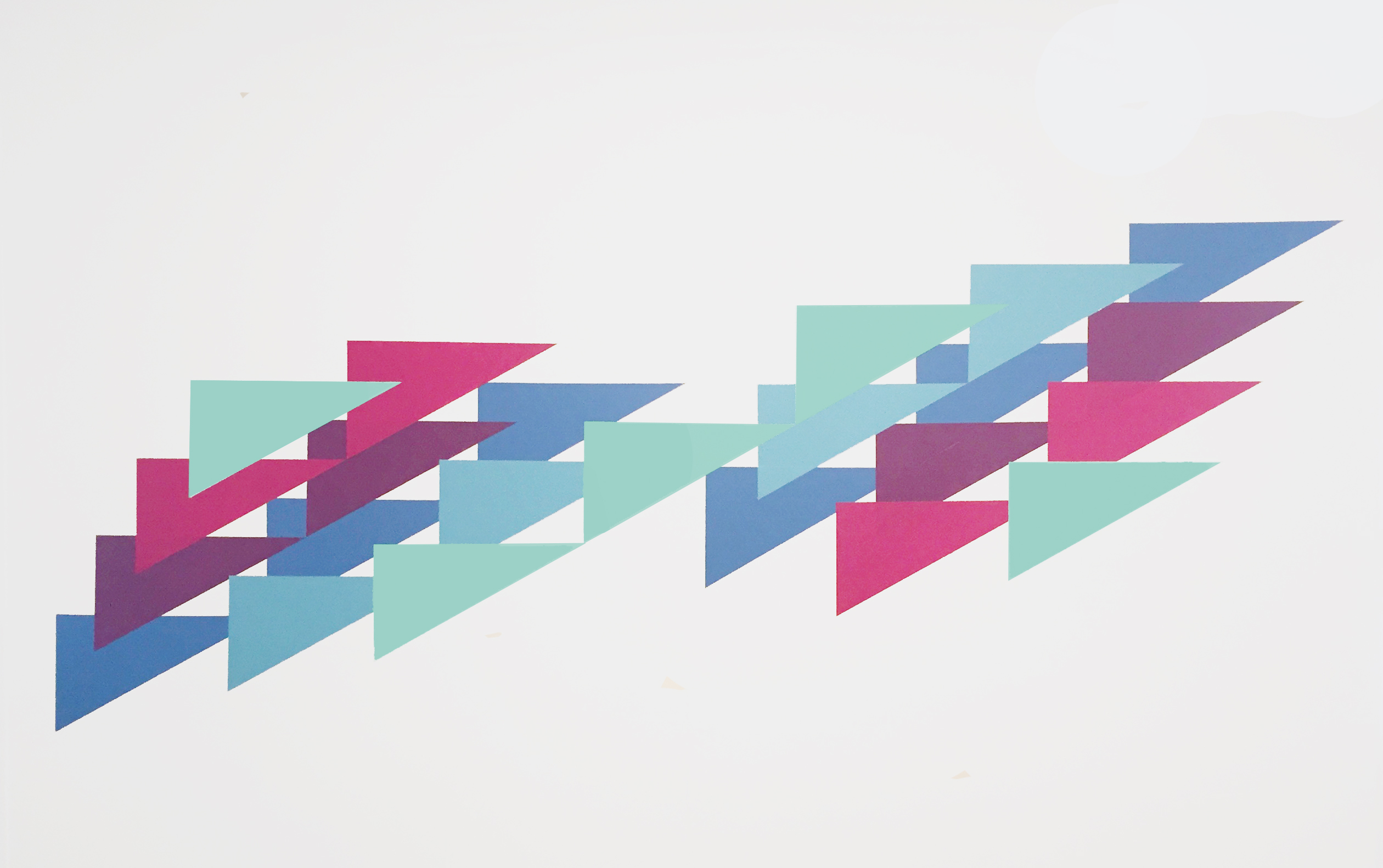 An exhibition of prints by Fiona Grady, Tess Jaray, Bridget Riley and Carol Robertson, focusing on a selection of works in which silkscreen printing has been used as a vital method to investigate the complex and dynamic interactions of colour, form, space and light.
Comprising precisely delineated geometric shapes, repeated and reflected forms, and subtly fluctuating radiant fields of colour, the works in the exhibition expand upon the experience and perception of surface, depth and movement within pictorial and perceptual space.
Further information
Passing Time, 2018
Emulsion wall drawing
Dimensions 90 x 240 cm (approx)

Passing Time, 2018
Screenprints in five colours on Somerset Satin 300gsm paper
Paper size 38 x 56 cm



Alongside a new series of screenprints created especially for the exhibition, Fiona Grady completed a drawing installation painted directly onto the gallery walls and gallery ground floor windows, comprised of a rhythmic sequence of geometric shapes. The prints respond to the structure of the wall drawing, recalling shadows cast within the urban landscape - such as light falling through metal railings or window panes.

Grady explores how we measure and understand the passing of time through an awareness of light, with each colour indicating a stretching of lines as the sun rises and sets, emphasised by the cooling of tones as they lighten and become more translucent.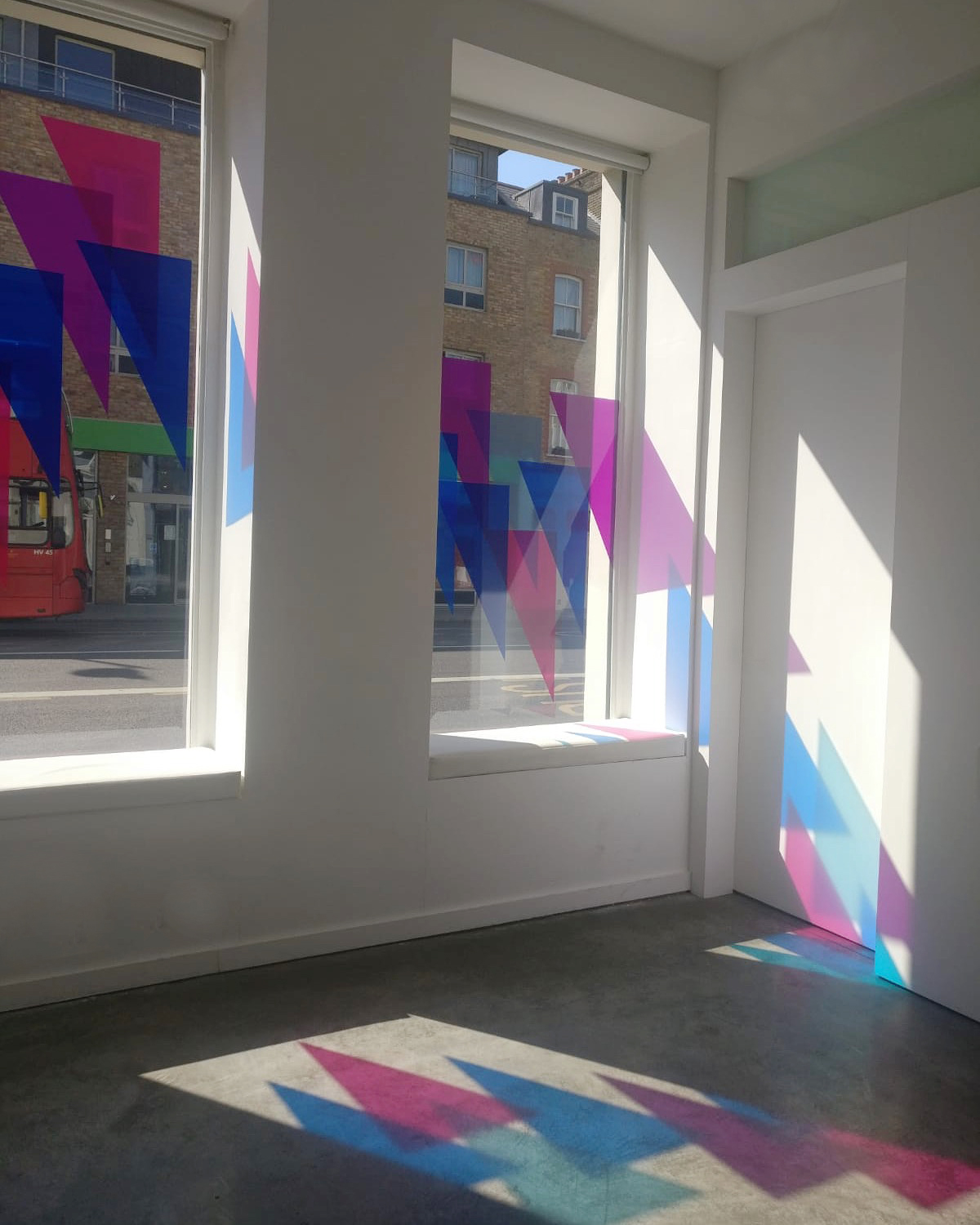 Photos © The Artist and Flowers Gallery
Passing Time, 2018
Handcut vinyl window installation
All content © Fiona Grady 2023