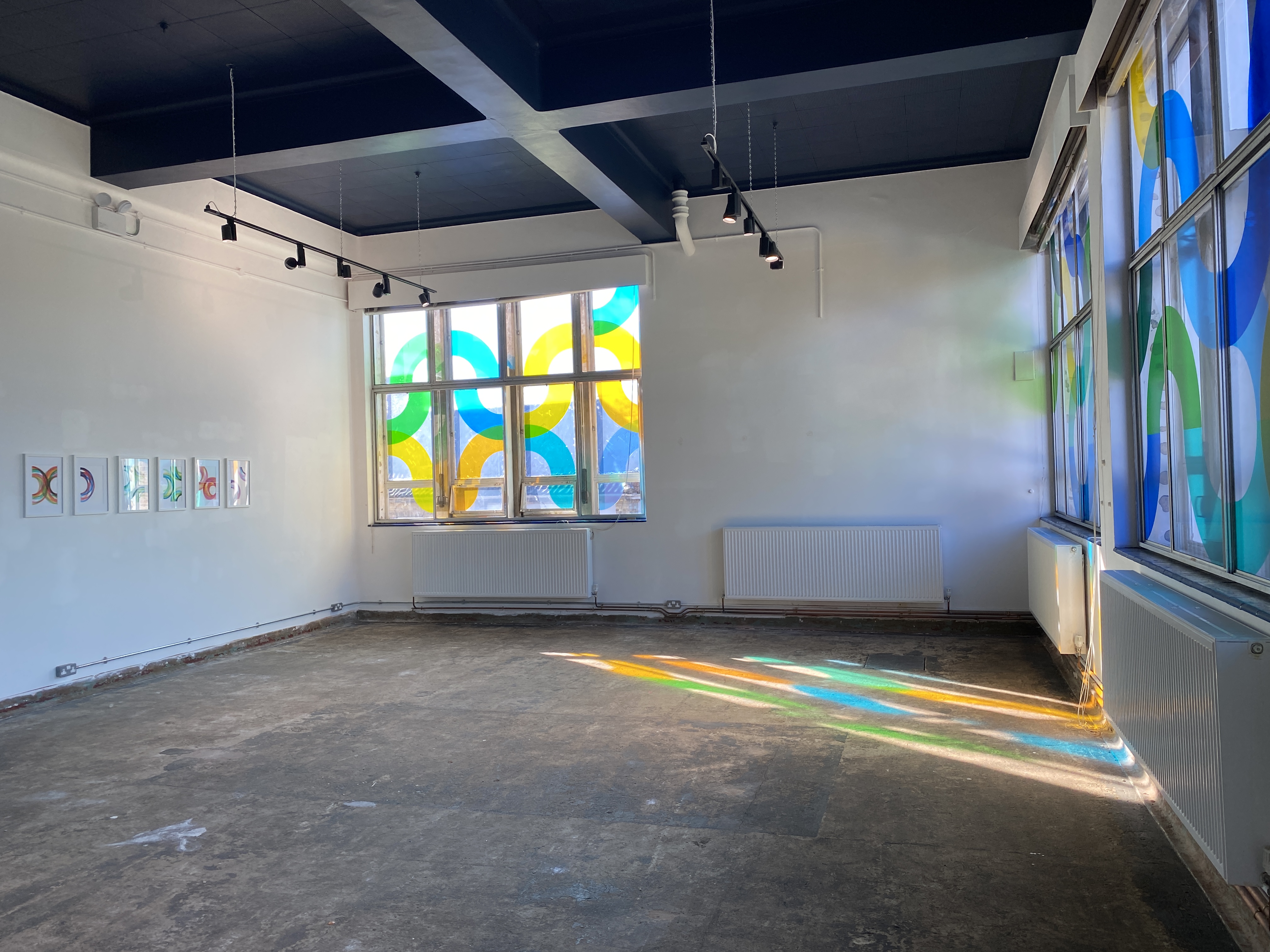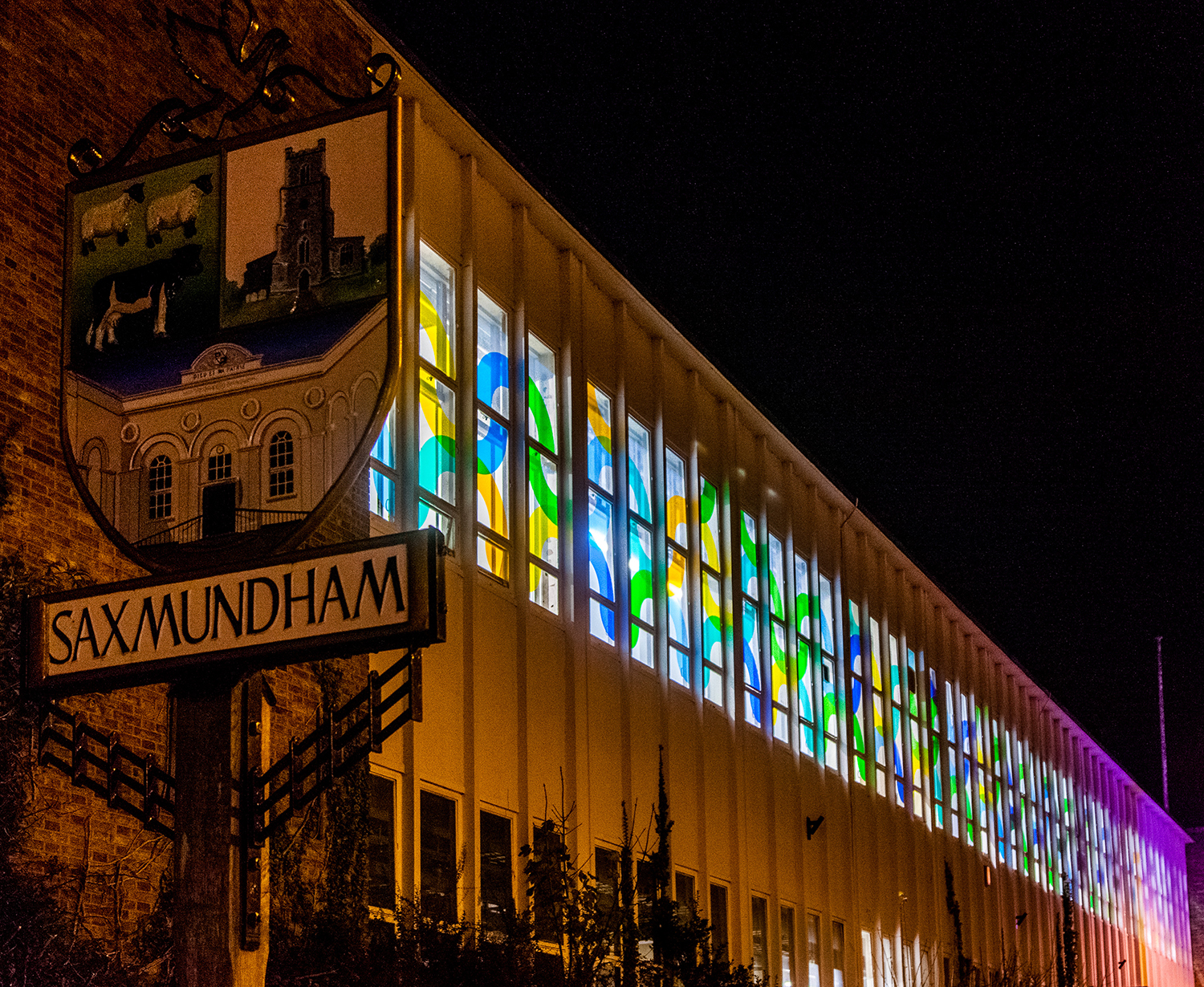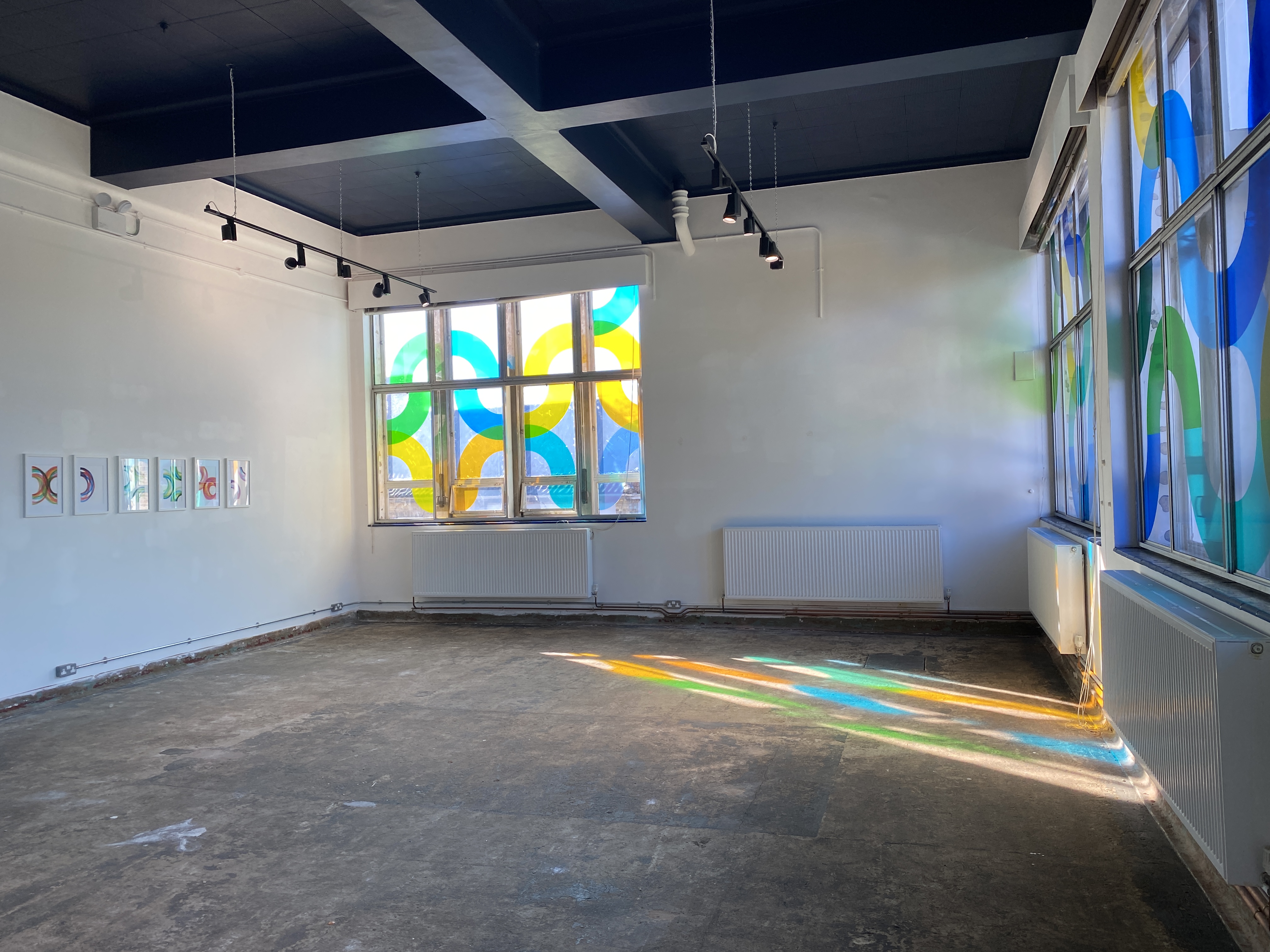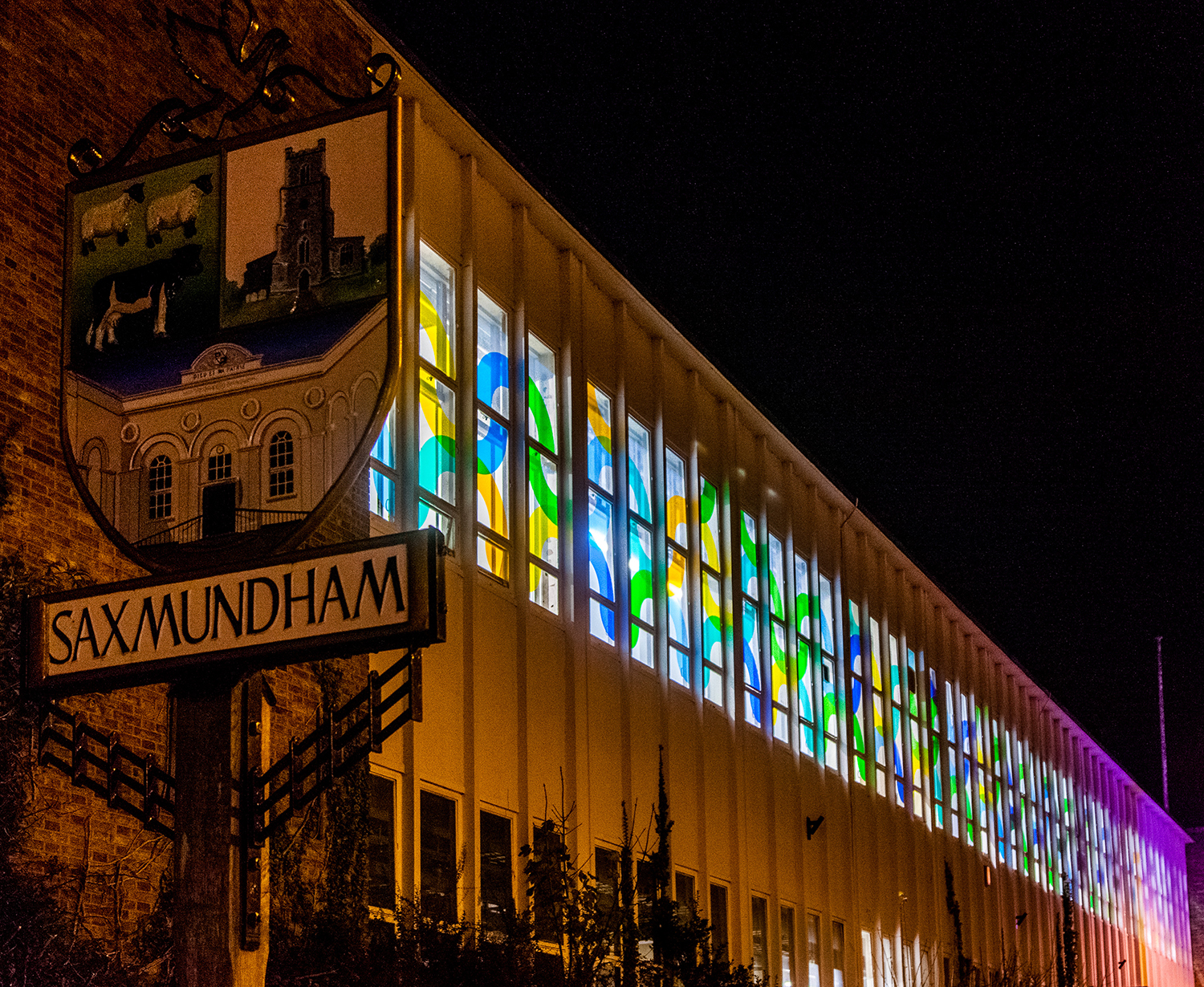 Photography by Dean Brannagan © Fiona Grady
Connection Points, 2021
Site-specific vinyl window installation
Dimensions vary

Created for The Art Station, Saxmundham, Suffolk with support from an Arts Council England National Lottery Project Grant


Connection Points is a large-scale public facing installation of coloured vinyl on the windows of the Art Station building on a prominent position on Saxmundham High Street. Inspired by the building's former life as a telephone exchange, a series of curving arcs form colourful wires that weave their way across the window panes – intersecting, overlapping and connecting with the architecture.

This dynamic site-specific installation combines shapes to create a whole form allowing arcs of colours to imagine the energy of the pulsating circuits in a hub of activity. The colour palette is complementary to the heritage interiors of the building with a choice of meditative and calming colours for its current occupants. The design builds on Grady's earlier artwork Sunrise which was created in 2020 for The Waiting Place exhibition in the Art Station's foyer.

The transparent vinyl acts like stained glass diffusing light and casting glowing shadows into The Art Station which will shift with the light of day. At night time when the building is lit from within it turns the gallery into a light box for all passers-by to observe and enjoy. The installation can be seen from the exterior and interior, making it accessible to those in the local community and drawing people into the building to engage further with the project. The Connection Points installation has a magical and transformative quality – defining the building and the character of Saxmundham creating a sense of public pride and personal connection with the project.


All content © Fiona Grady 2023