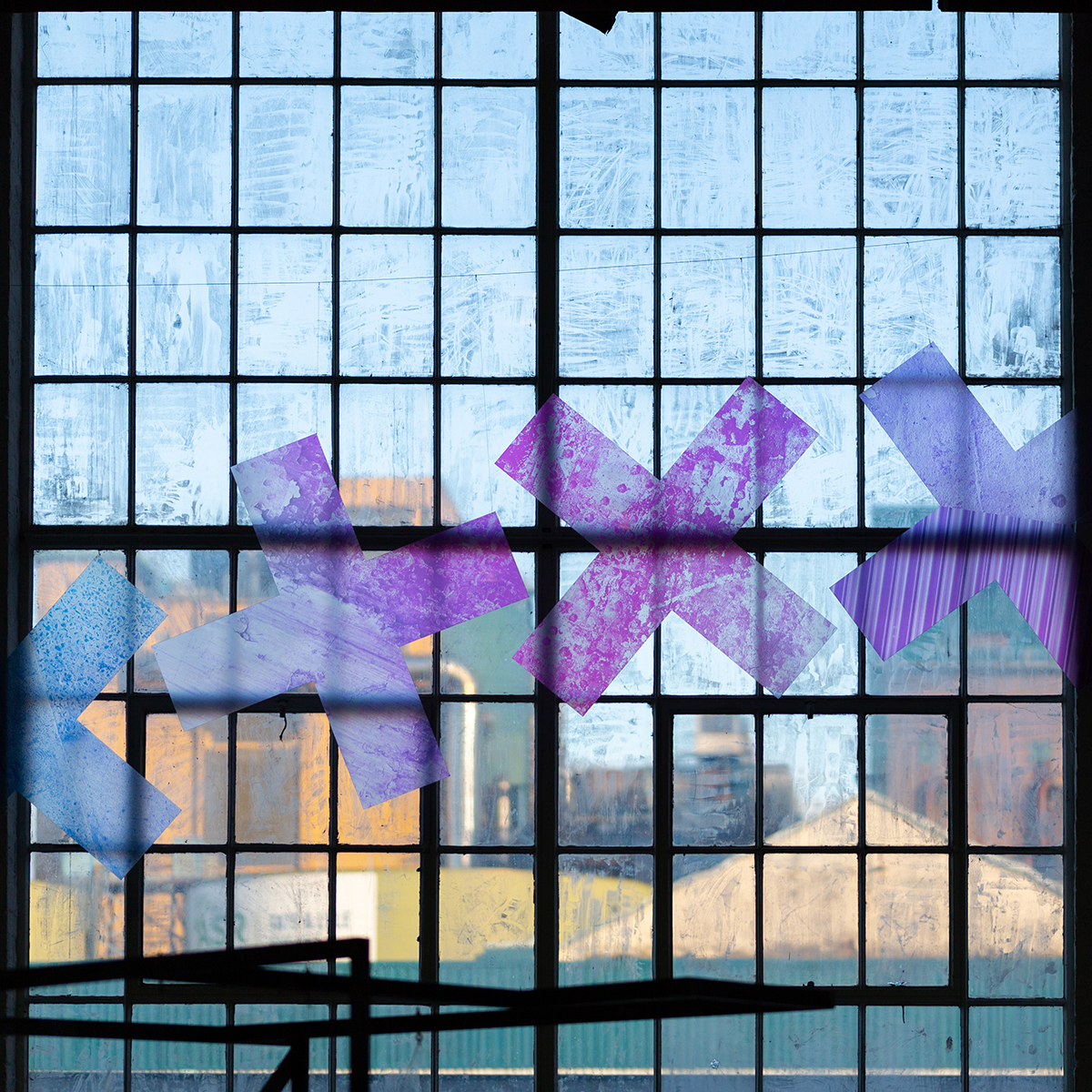 Photography by Ben Deakin © The Artist
A Line Up of X's, 2021
Collaborative artwork by Fiona Grady and Charley Peters
Site-responsive window installation composed from 14 perspex and vinyl artworks
Overall dimensions 4 m x 14 m (approx)


Created for The Factory Project - an independent museum-scale exhibition, showcasing the work of 10 curatorial partners and over 110 artists organised by Thorp Stavri during Frieze week October 2021.

Fiona collaborated with painter Charley Peters to create the artwork A Line Up of X's which is composed from 14 suspended perspex crosses across the empty windows. The laser cut 'X' shape images are taken from photographic details of the floor and wall textures in the disused former Tate & Lyle factory. The photographs have been digitally treated with a gradient fade and printed onto vinyl backings for the 'X's. The floating shapes in the north facing windows were illuminated by the soft autumn light.

The 'X's are available as individual pieces or for group presentations. Please do get in touch if you'd like to know more.


All content © Fiona Grady 2023